Posted by
DAC Team
on September 28th, 2011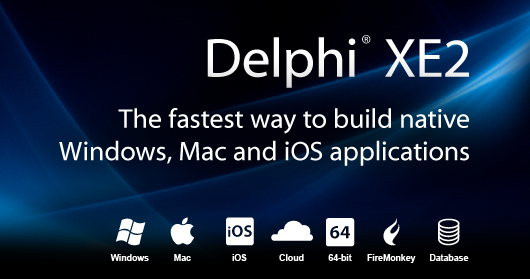 Delphi XE2 Overview
Delphi XE2 is the major breakthrough in the line of all Delphi versions of this product. It allows deploying your applications both on Windows and Mac OS platforms. Additionally, it is now possible to create 64-bit Windows applications to fully benefit from the power of new hardware. Moreover, you can create visually spectacular applications with the help of the FireMonkey GPU application platform.
Its main features are the following:
Windows 64-bit platform support;
Mac OS support;
FireMonkey application development platform;
Live data bindings with visual components;
VCL styles for Windows applications.
For more information about Delphi XE2, please refer to Delphi XE2 Overview article on Embarcadero website. (more…)