ODAC Integration With dbForge Studio for Oracle
Database application development is usually divided into two stages: database design and application writing. Oracle Data Access Components for Delphi (ODAC) allow implementation of work with Oracle server, and dbForge Studio for Oracle – database design and administration. Now, for convenient development, integration with dbForge Studio for Oracle is implemented in ODAC.
To enable integration to dbForge Studio for Oracle, in the Delphi main menu select ODAC → Database Tools → dbForge Studio for Oracle Integration.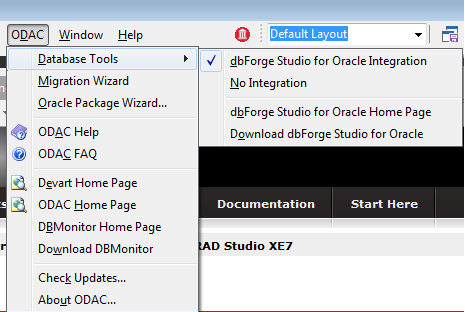 *In order for integration to be available, dbForge Studio for Oracle is required to be installed on the PC.
Due to integration, all the configured connections saved in dbForge Studio for Oracle are now available in the OraSession editor, and when selecting a needed connection – all the required OraSession parameters are filled in automatically.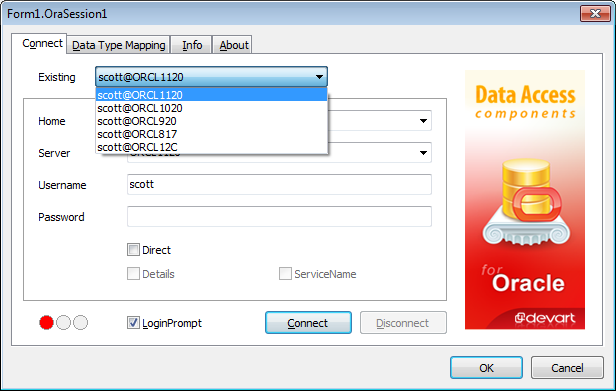 /
Formerly, in ODAC, as well as in the other Data Access Components, editing of SQL queries, scripts, etc. was performed in the TMemo standard component. That complicated reading of code with large scripts. Now, ODAC has intellectual syntax highlighting, that makes query writing and analysis more convenient and obvious.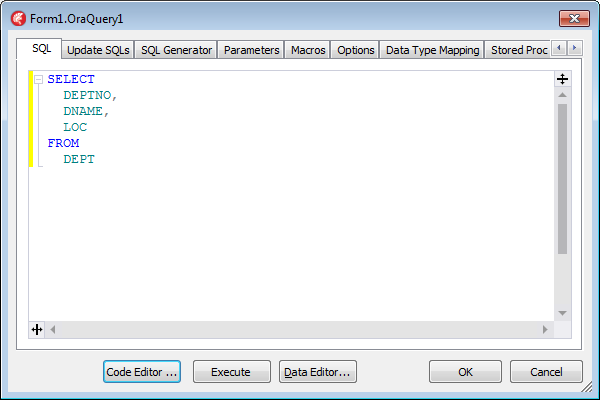 In addition, you can now switch from OraQuery, OraStoredProc, OraSQL, etc. editors directly to writing a query, a table, a procedure in dbForge Studio for Oracle – and get full stack of advantages of using the dbForge Studio editor: autocomplete, alignment, and others).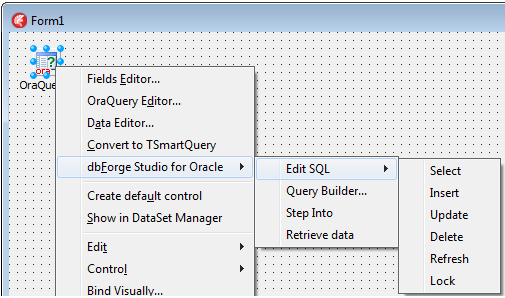 After SQL text is saved, all the changes will be automatically saved in an ODAC component. Also, in the integration mode, data edits are applied in dbForge Studio. One of the dbForge Studio for Oracle features – the visual query editor — is now available in ODAC: query text generated by the designer is automatically passed to ODAC.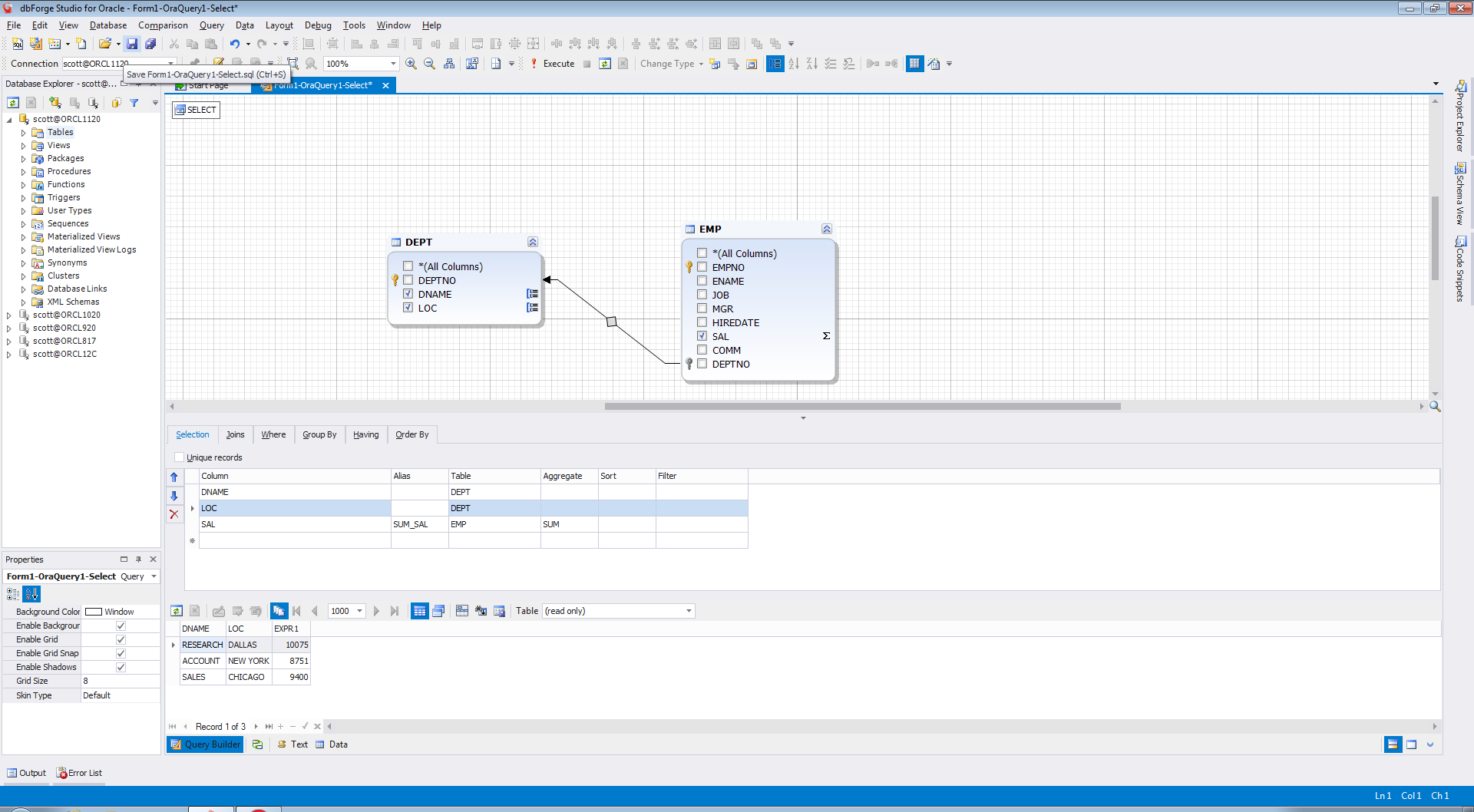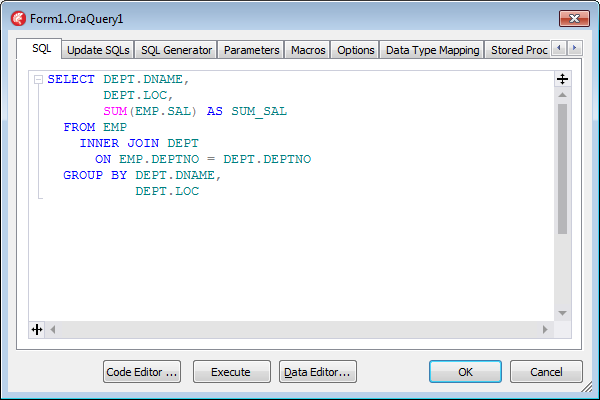 To find an object binded with an ODAC component, it is enough to call the needed component context menu and select «dbForge Studio For Oracle → Find in Database Explorer».

Current table editing is available from the TOraTable component – the menu item «dbForge Studio For Oracle → Edit Object».
For convenient work with stored procedures, there are procedure compilation and editing capabilities in ODAC, including Debug info, and step-by-step procedure execution in dbForge Studio.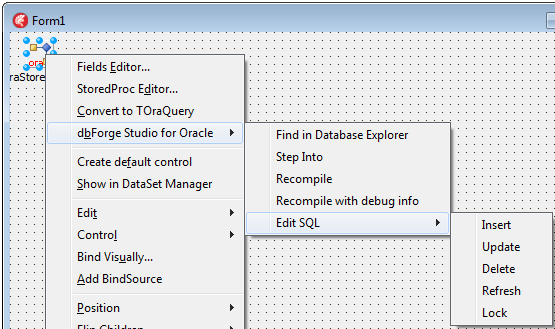 Leave a Comment

---