Merry Christmas and Happy New Year!
As Christmas holidays are drawing closer, we offer you to get 20% off any product license order.
Don't think twice, just save 20%. And what more, you get free access to all future releases of the respective products for one year.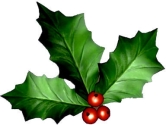 Hurry up, this offer is available only from December 01, 2011 till January 10, 2012. Decide and order right now.
We wish you all the best in the coming year, let joy and happiness be your constant partners and friends!
Best Christmas Wishes,
Devart Team