Devart is glad to announce the release of Entity Developer 6.7 – a visual ORM designer for a wide variety of ORMs. The new version comes with a console application added for convenient development processes automation and improves support for .NET Core development and third-party providers.
Console Application
The new 6.7 version comes with console entity developer version that allows you to automate your build and development processes and perform essential actions via the command line.
This application, called ed.exe, is located in the Console subfolder of the Entity Developer application folder. For your convenience, the installer automatically adds this folder to the path environment variable, so you may call it from any folder without specifying the full path. The console version of Entity Developer can:
Generate a model from a database
Validate a model
Re-generate code from the model
Generate create database from a model script
Generate update database from a model script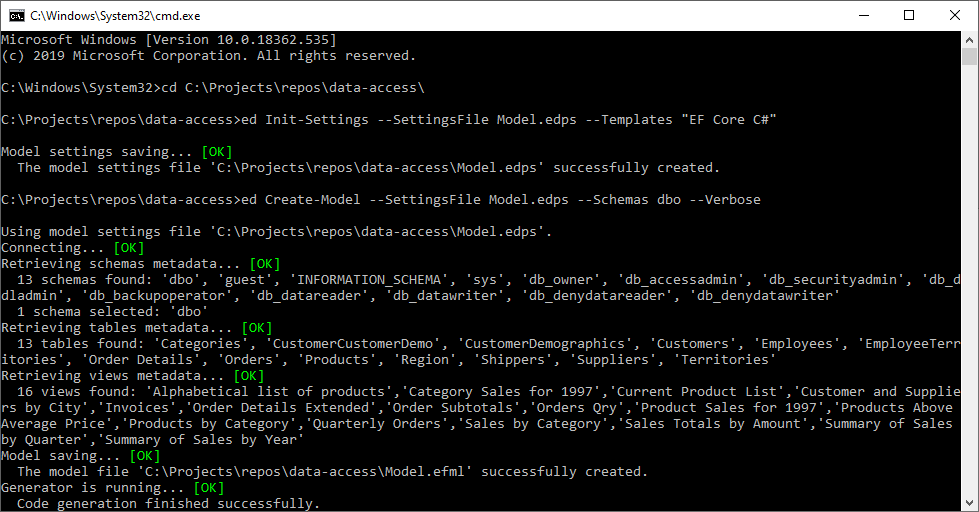 Please try it and leave feedback. If you would like to see more features available via console, email us or write on our forum, and we will consider extending the console application features.
Other Improvements
The new version of Entity Developer now supports adding NHibernate models to Visual Studio projects, targeting .NET Core or .NET Standard. Note that this requires NHibernate 5.1 or higher.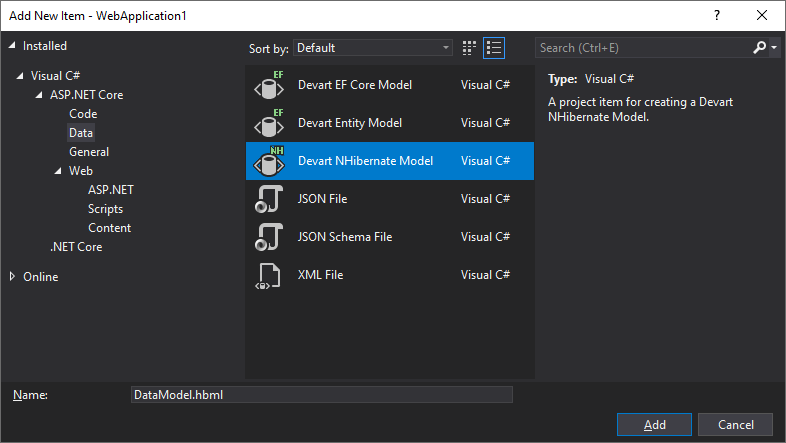 Additionally, Entity Developer improves third-party providers support. When a third-party provider is added via NuGet, Entity Developer no longer requires it to be registered in the config file as before. The standalone version Entity Developer can now work with third-party providers from NuGet package cache.
A complete list of improvements can be found here.