We are thrilled to announce that a new version of Source Control – our advanced SSMS add-in for SQL Server database change management – has been released. The most notable feature of this release is the support for a new Git client – Git for Windows.
Version-control like a Pro with our Source Control v.2.2
We want our customers to be able to take full advantage of our tool. We are adding support for Git for Windows so that you could work with all possible connection and authentication types, as this task is now delegated to the Git client. The improvement introduced will let you easily track changes to the Git repository in the future.
To link your database to a Git repository, you need to only specify a folder or a sub-folder in a local Git repository where dbForge Source Control for SQL Server will store SQL scripts.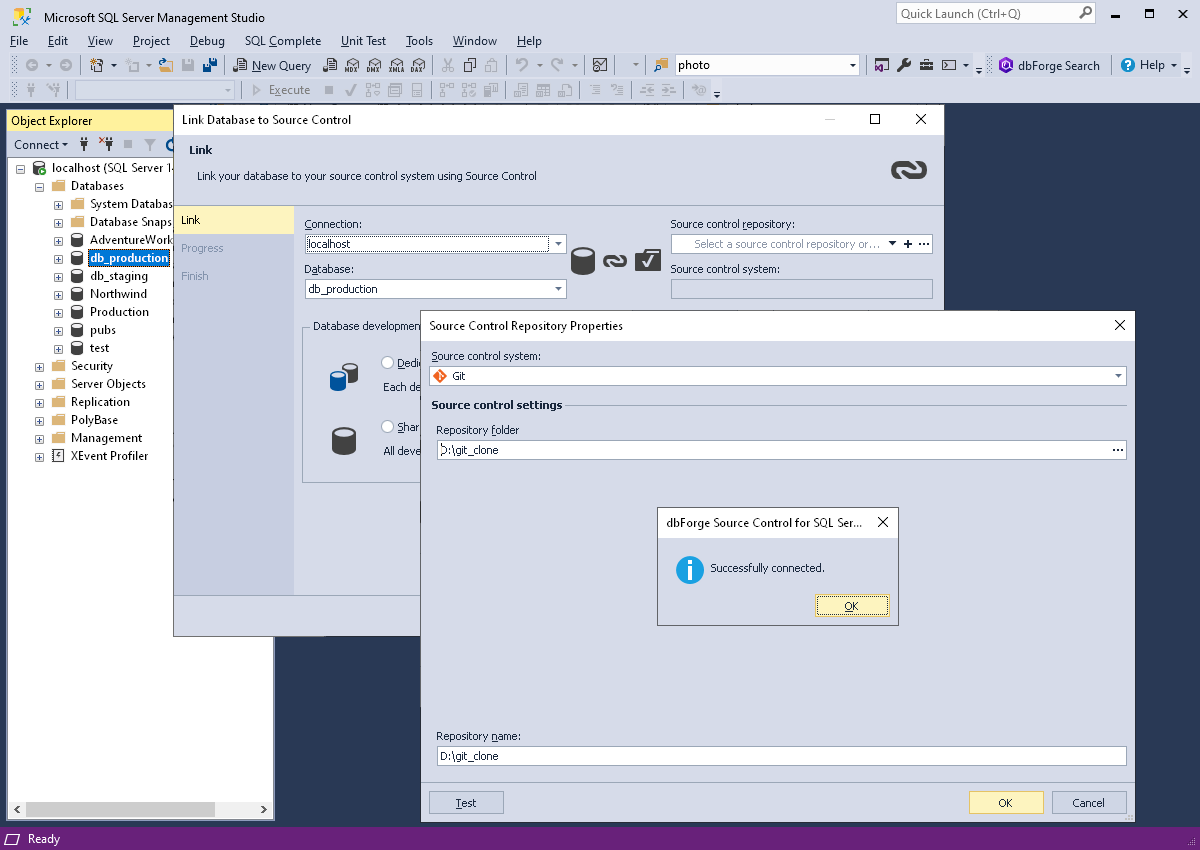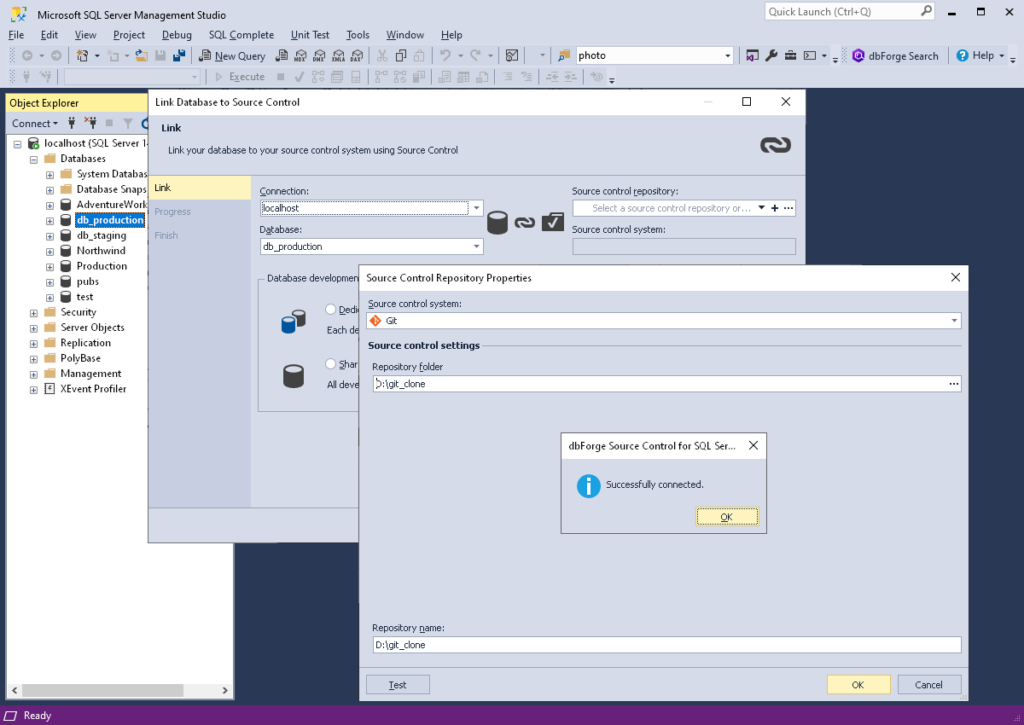 Availability
Interested in the improvements we've introduced? Don't forget to renew your Source Control version. Renew now.
Feedback
Please, let us know your opinion of Source Control v2.2. Your feedback is highly appreciated and will help us advance our product further, as we are fully committed to making your database development tasks as easy and effective as possible.