Performing audit changes and rollback transactions is now simpler than ever
September 20th, 2019
There is an old joke that goes something like this: "There are two types of system administrators – those who don't back up their data yet, and those who already do."
But no matter how much is written about backing up, we still deal with the loss of information, worktime, and money on a daily basis. Backups are performed periodically, but there is still a possibility of data being unintentionally deleted by someone – you will need to restore this data even though backups are available. Naturally, you would want to trace the source of this data loss and get some additional information about it.
This can be achieved with the help of our new special tool that allows you to look through audit changes and perform rollback transactions – dbForge Transaction Log for SQL Server. 
Let's look closer at Transaction Log's features and capabilities:
Work with SQL Server 2012, 2014, 2016, 2017,

2019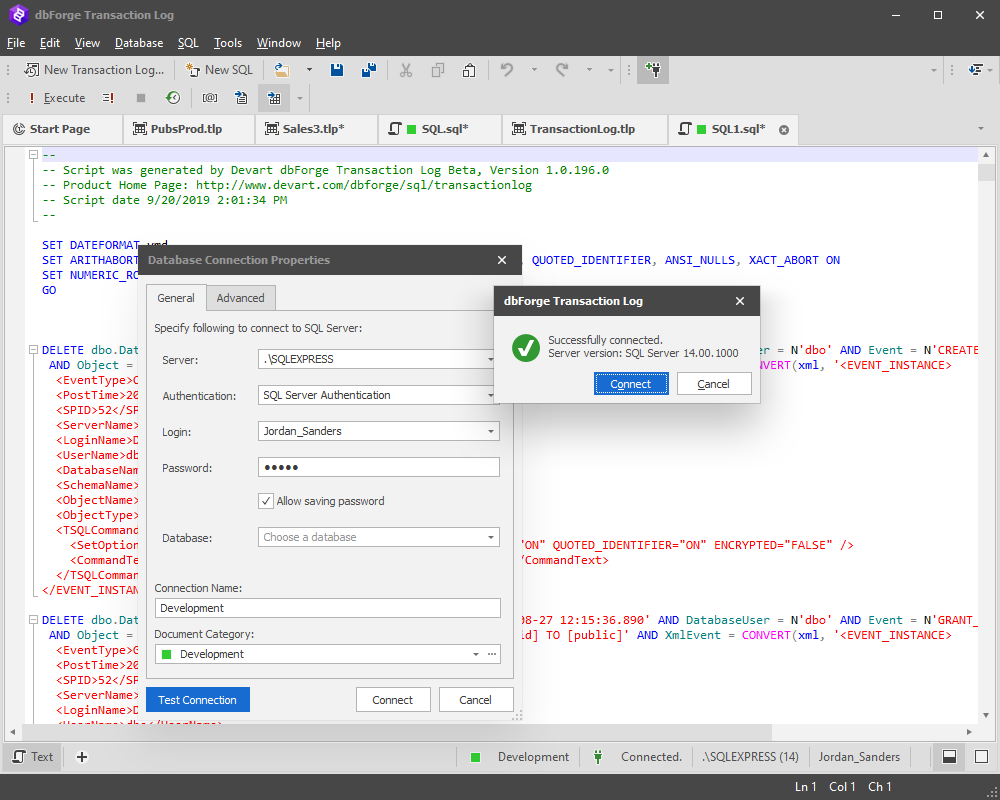 Read .mdf, .ndf, and .ldf files and retrieve DML operations INSERT, UPDATE, and DELETE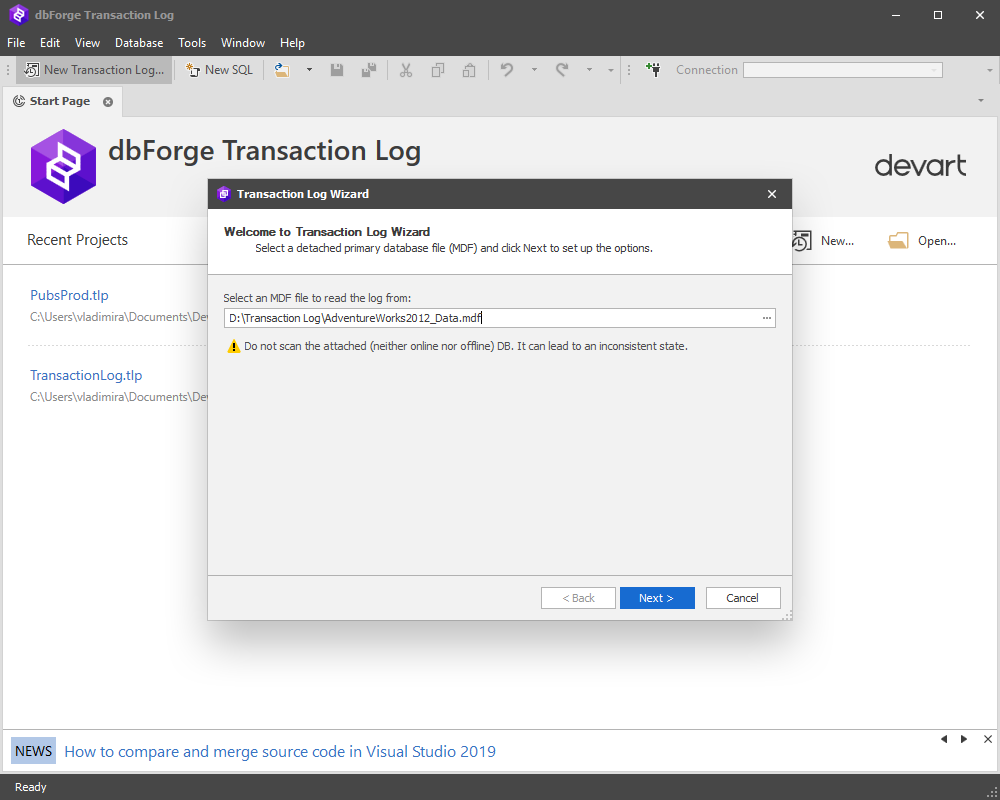 Filter the data in transaction logs by query types (INSERT, UPDATE, DELETE) or by date and time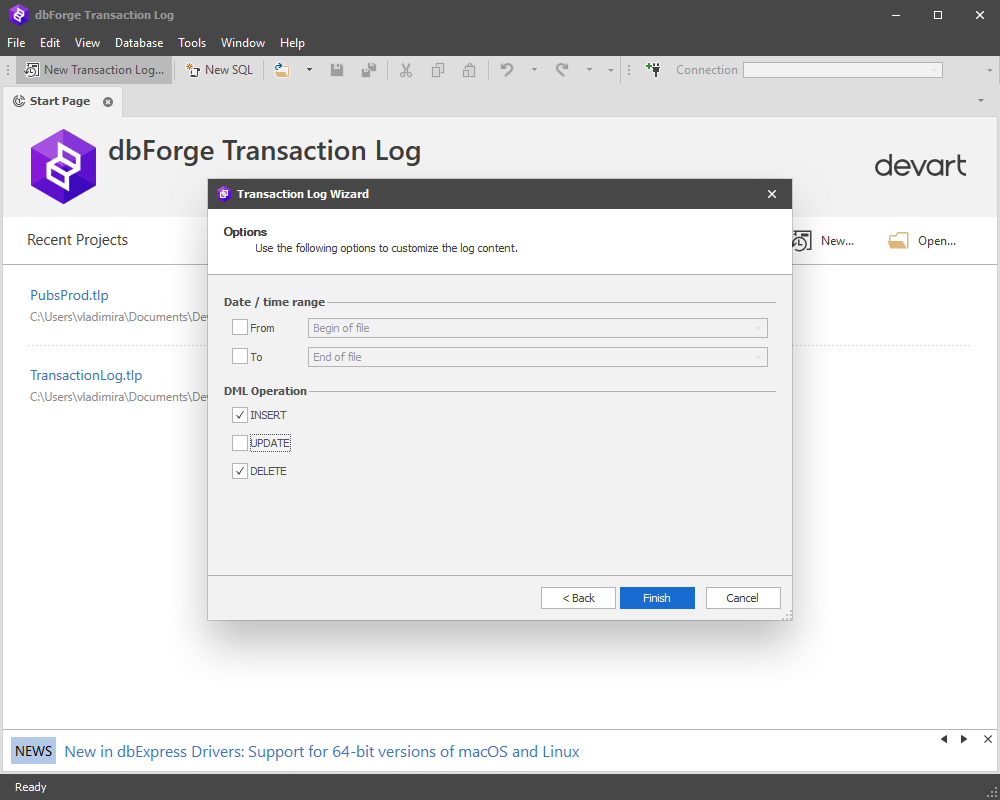 Work with

.tlp project files to save and quickly access all settings and the general state of your recent work sessions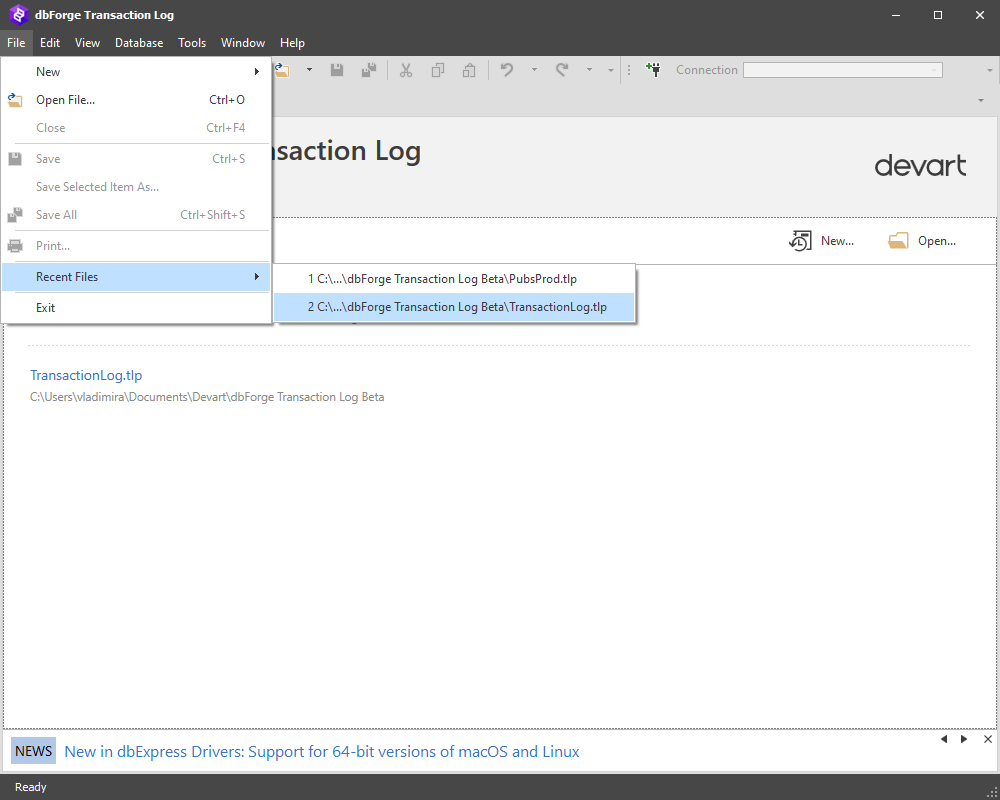 Create Undo/Redo scripts for all operations that satisfy the filtering conditions applied to the transaction log data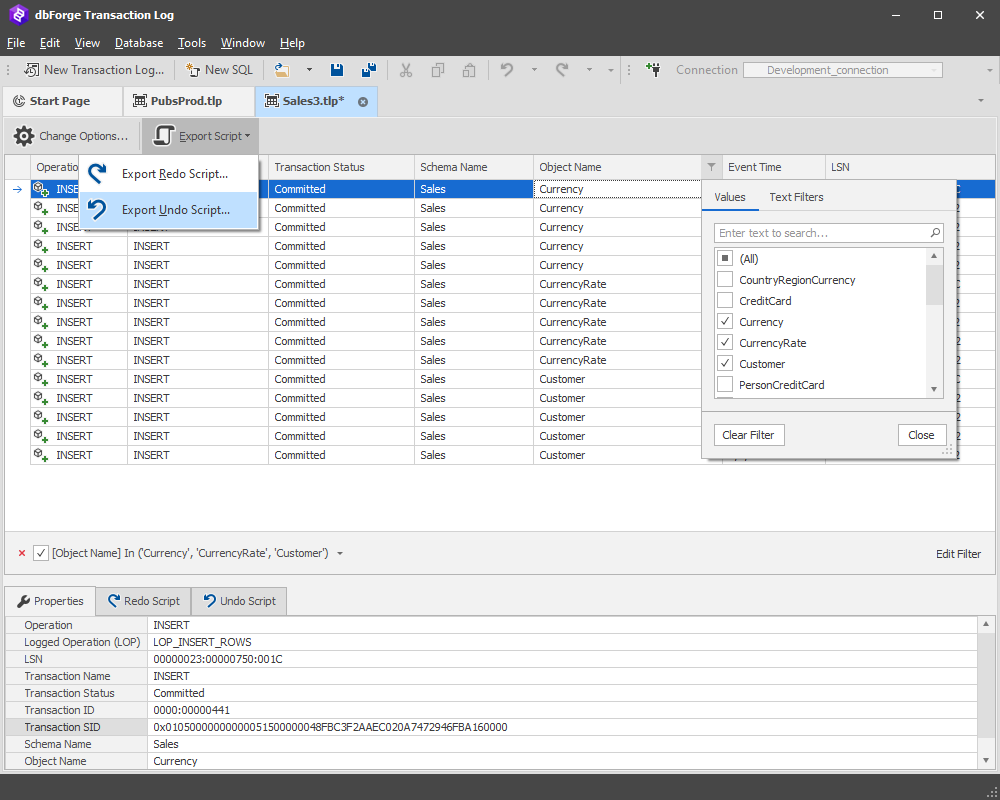 Search through the contents of the grid for specific operations and occurrences of the search phrase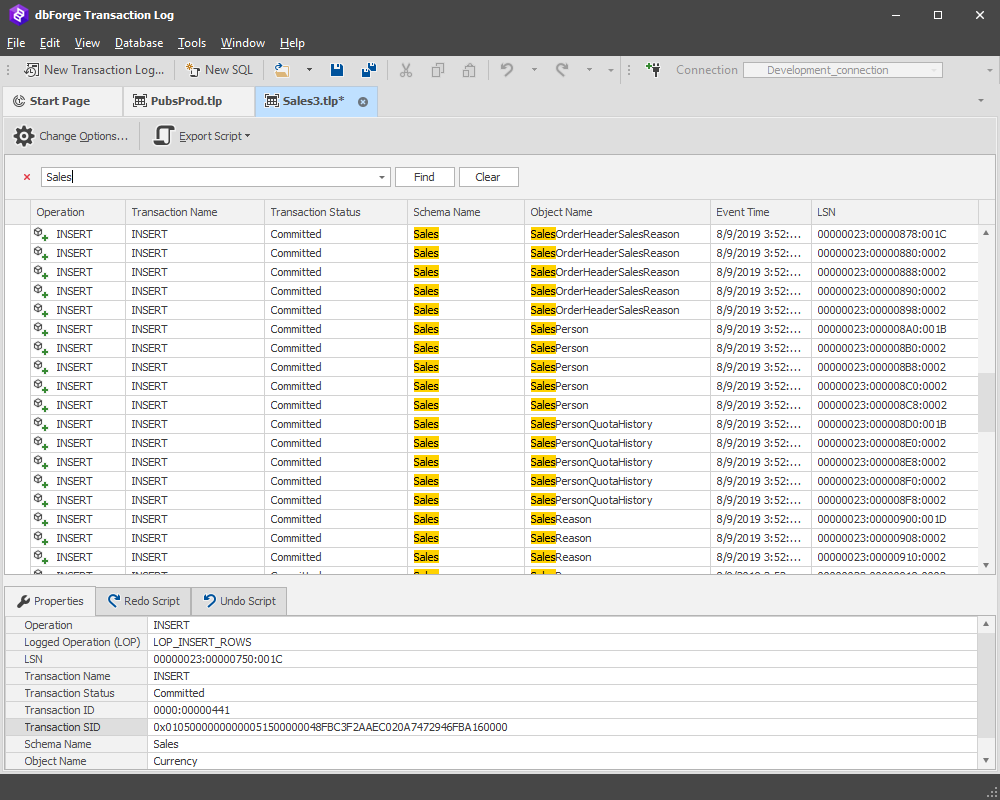 Get additional information about operations by using the Properties grid in the Details tab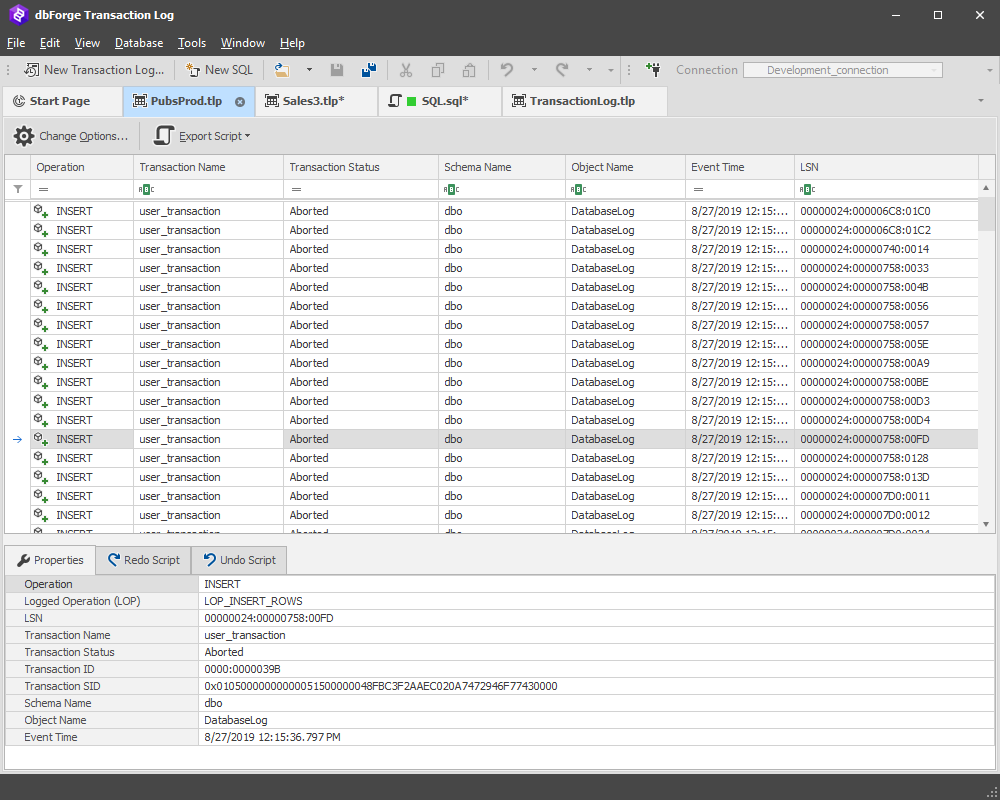 View INSERTs for rows that were deleted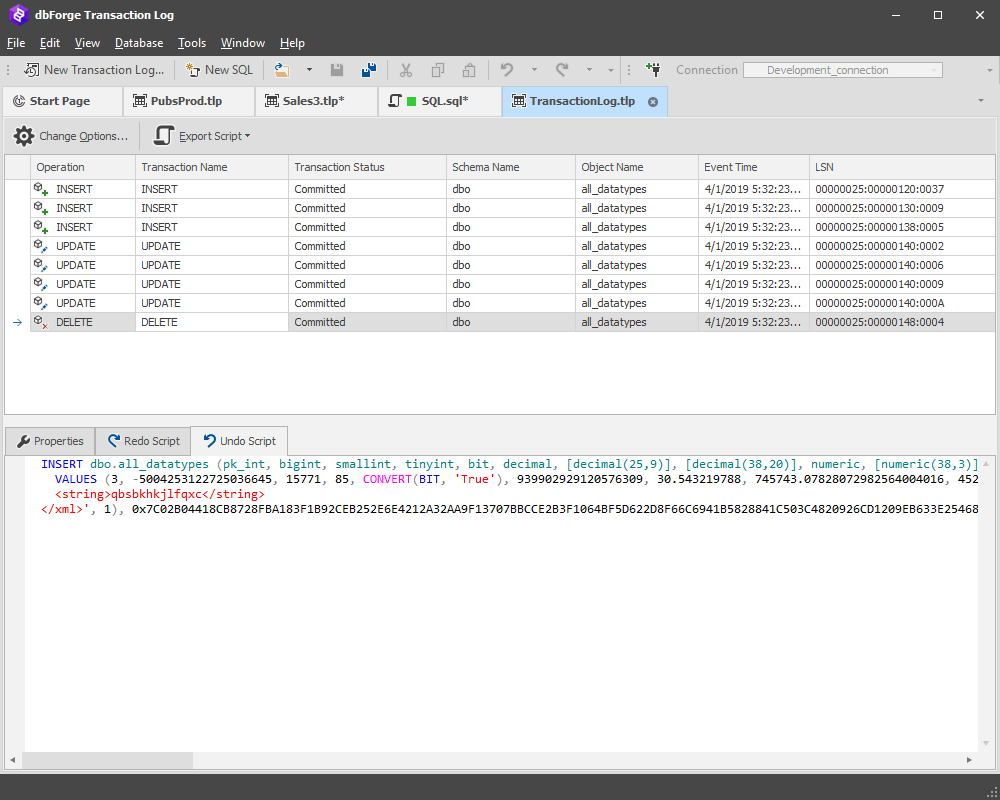 Output scripts to SQL documents 

with an ability to execute them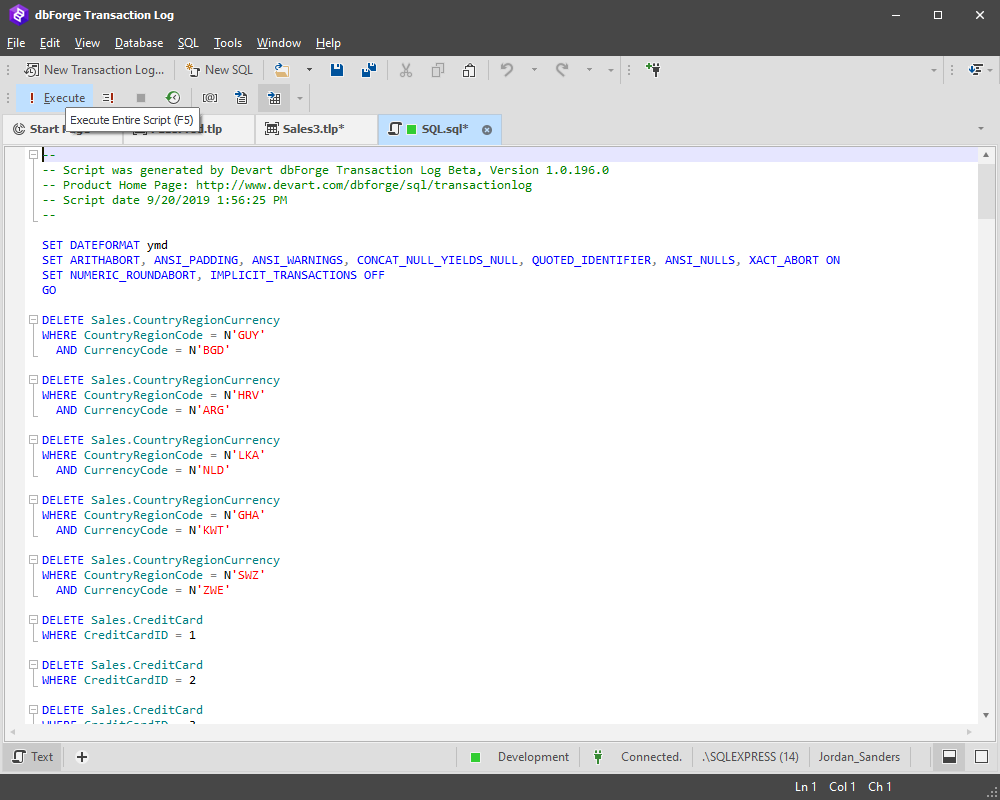 Learn more about dbForge Transaction Log.
You can download a 30-day trial version of Transaction Log and evaluate its functionality for free.
Latest posts by dbForge Team
(see all)

---