The Devart team is glad to announce the first release of the Azure DevOps Plugin. Extending the range of supported CI systems, we strive to help the users of dbForge DevOps Automation for SQL Server accelerate database development and get the most out of their DevOps environment.
Azure DevOps Integration

Devart users can now benefit from setting up automated processes for SQL Server database continuous integration using the fresh dbForge DevOps Automation Azure DevOps Plugin. The plugin allows configuring the CI process quickly and easily by narrowing it down to the predefined steps from the extension in the sequence you need. The steps represent basic elements of the workflow design and use a set of SQL tools for the workflow execution.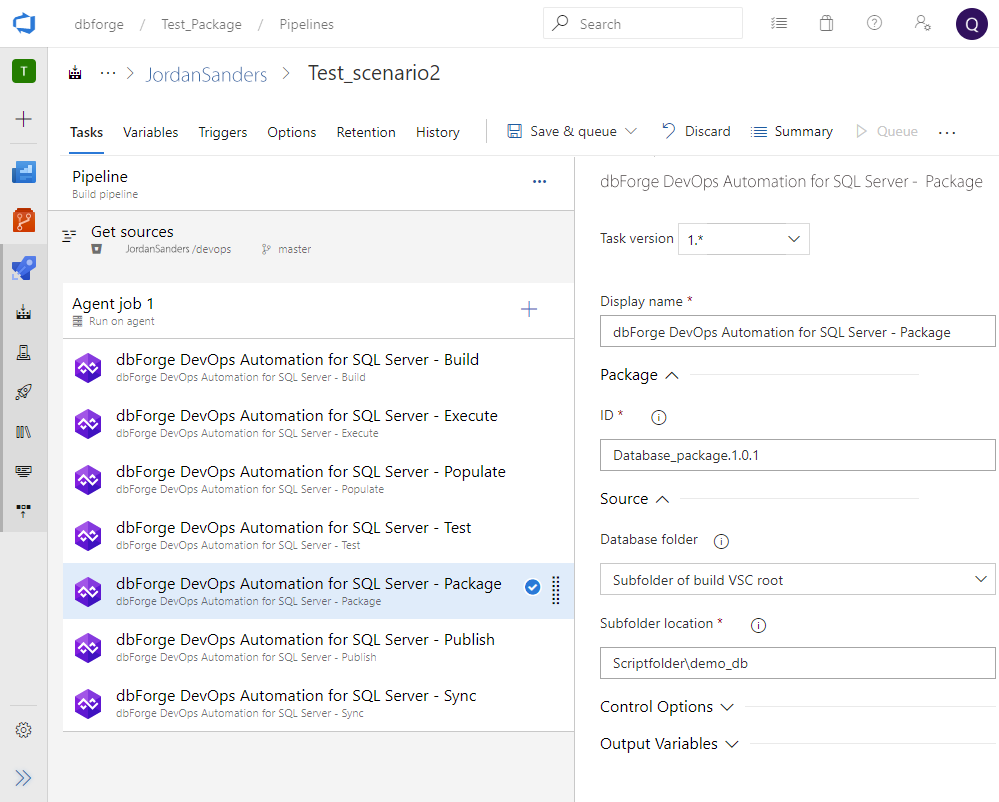 dbForge DevOps Automation Azure DevOps Plugin helps implement the best DevOps practices in every phase of the database development lifecycle. The extension is aimed at maximizing productivity by enabling teams to organize database delivery in a reliable and compliant way.
Tell Us What You Think
Get the newly released dbForge DevOps Automation Azure DevOps Plugin for SQL Server and let us know your opinion of it. Your feedback is highly appreciated and will help us advance our product line further.
Availability
dbForge DevOps Automation Azure DevOps Pugin for SQL Server is a free product that is supplied exclusively as a part of dbForge SQL Tools.