We are pleased to present the new version of Transaction Log 2.1 – our advanced tool for reading transaction logs and analyzing the history of data changes.
What's new in Transaction Log 2.1
Execute Large Script functionality
Now dbForge Transaction Log 2.1 allows you to execute large scripts without opening SQL Editor and loading the whole script from memory. When you try to open a large script, you will be prompted to execute it with the help of the Execute Script Wizard. And to make things even better, we are adding the support for script execution from the command line.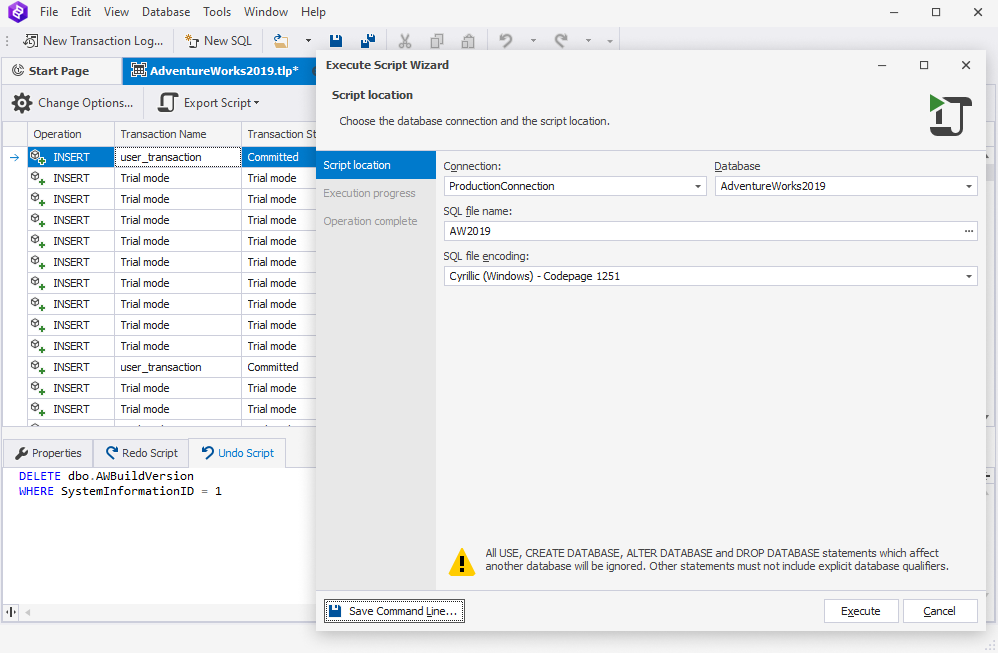 Command-line activation
With this release, the dbForge team introduces the ability to activate the Transaction Log tool from the command line.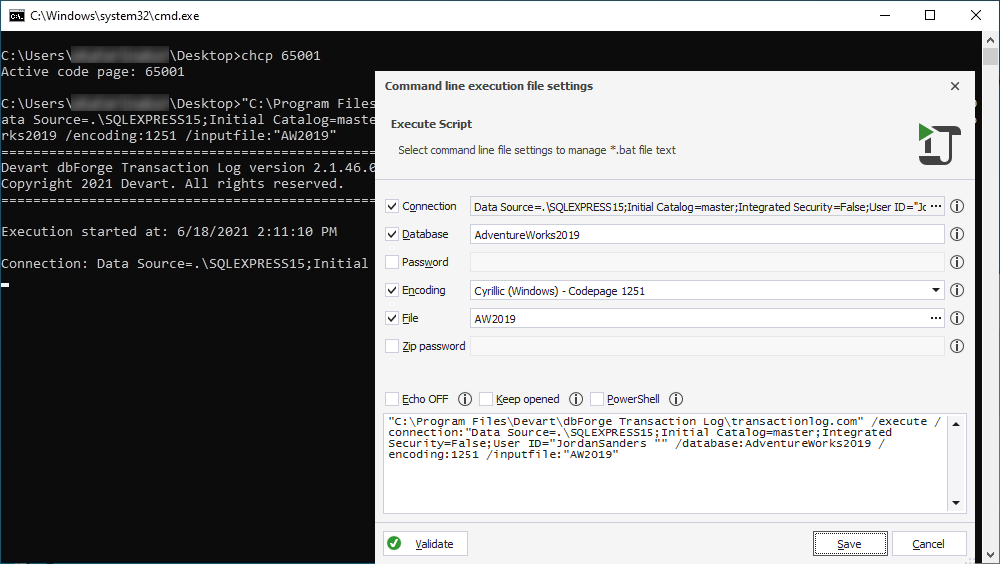 Import and Export Settings feature
To offer you a better user experience with the tool, we are adding the Import and Export Settings Wizard that will allow you to export, import, or reset the specific categories of the Transaction Log settings.
Start protecting your data with dbForge Transaction Log
Download the latest version of the tool and enjoy the new functionality absolutely for free during a 30-day trial period.