Devart was the Gold Sponsor of SQL Saturday #616
May 31st, 2017
SQL Saturday #616 was the biggest training event for SQL Server professionals and those wanting to learn about SQL Server in Ukraine. The event was held on May 20, 2017, in Kiev, Ukraine.
We would like to thank the organizers of the event – Denis Reznik, Eugene Polonichko, Eugen Niedaszkowski, Alesya Zhuk, Nick Pobyivovk, Oksana Tkach and Oksana Borysenko, as well as all speakers for the remarkable event!
We highly appreciated the opportunity to share thoughts and ideas, discuss challenges as well as to present our software products to the professional community.
During the event, we had a great chance to talk to Denis Reznik, who is: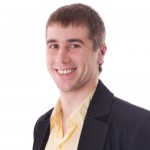 Data Architect at Intapp, Inc.
Microsoft Data Platform MVP
PASS Regional Mentor for Central and Eastern Europe
Ukrainian Data Community Kyiv Co-Founder
SQL community enthusiast
How many SQL Server oriented events did you organize before SQLSaturday 616?
Well, I need to count… The first event was held in Kharkiv, 2012. Probably, this was the first and the last one, which was organized only by me; all others were organized by the team of us. In 2013, my friend Kostya Khomyakov organized the SQLSaturday in Kyiv, where I was a co-organizer. Later in 2013, there was another SQLSaturday in Kharkiv. In 2014 and 2015 the SQLSaturday events were in Kiev. There were other three events held by leaders of local user groups that year: in Odessa – by Anton Vedishchev and Alex Tumanov, in Lviv – by Sergey Lunyakin, and in Kharkiv – by Alexey Kovalev and Vladimir Leshchinskiy. Later in 2016, the event was organized in Kiev, which is the sixth one. Also in 2016, SQLSaturday in Dnipro was organized by Alesya Zhuk. And this year, SQLSaturday 2017 is running right now :) and as you see this time 7 organizers and more than 10 volunteers are involved :) So I can say that I was involved as an organizer into 7 SQLSaturdays in Ukraine, but I can't say that I organized them, we organized them :)
What motivated you to organize the first SQLSaturday event held in Kharkov?
I often hear this question. This is so cool to organize such events, and I am passionate about it! Probably, "This is cool" was the major argument for me that time, and it is still valid now.
Which SQLSaturday event was the most difficult for you to organize: the first or the last one? Why?
To tell the truth, each event takes more and more efforts. Each time I say: next time I will get enough sleep, now I will spend more time to prepare slides, this time I will be very punctual in checking the checklists. But, you know, that never happens :) you have no time to do each of these tasks. Each time you promise to yourself that next year we will do everything right, and create a detailed checklist, it does not go as planned. I think it depends on the number of participants. Every year our conference grows, and this is the case. I think this year was the most difficult one, and probably next year will be even more difficult, but it is ok.
What part of the event do you prefer most of all? Why?
I like the moment when you understand that everything is fine and goes as planned. You can talk to speakers and participants without any rush. You can simply relax and listen to interesting sessions. You want to do this, indeed. However, this is a rare case, and if I have a chance to listen to at least one session at this SQLSaturday, this will be great.
So, your favorite part is the beginning of the event, is not it?
Usually, it comes after the lunch-break. All the questions are solved, the evening is planned, and all the speakers are already here :) Everything goes as planned.
What is the most important for you in events?
Let's clarify: are we talking about events where I take part or events I organized?
The events you organized…
I would like to see that all the participants, speakers, and sponsors are satisfied. Not exactly…. I want everyone to get more than they expected. Only, in this case, it is a success.
What do you think whether the community has changed compared to the first SQL Saturday event in Ukraine?
Actually, there was no sequel community then. Now, we can see fundamental changes – this community was born. It has grown for the last five years, and as a result, we have one of the biggest and the most active communities in the world.
Would you like to share your experience (technical or life) gained while organizing SQLSaturday events during 5 years?
Our conference gets better and depends on our community, which supports it. The conference allows gathering many people who know about the community. It is a kind of the interdependence. What I wanted to share is that we need to work on developing both the conference and community. People from the community join the conference organization team. They are the best, as they do not come for their personal and selfish interests. They also believe that this is cool. We do not need to explain why you organize the conference and why they need it. They simply join the team and make the difference.
Are you going to organize the SQLSaturday event in 2018?
I even can say the exact date – May 19.
What would you like to add or change in 2018?
There are some ideas, which we discuss. Also, I have an idea… but I do not know how the team will take it… For example, in Poland at SQLDay, they have a CEO of the conference, a chief organizer. Last year it was Marcin, this year – Pawel, next year – I have no idea. But I would like to try this option so that anyone from our team can be a CEO of the conference. Let's see.
How do Ukrainian IT companies take part in events? What role do they play in developing the SQL Server community?
Such product companies as Devart and DbBest that are interested in supporting SQL community from year to year take part in our events. We appreciate this support very much. Product companies like Microsoft and Intapp have been sponsoring us for the last three years. This year such software development companies as EPAM, Eleks, DataArt, and InfoPulse take part in this event as well. The conference grows, and the companies are interested in participating. This year we had even the hosting provider Colocall and Craft Beer shop KRAN as our sponsors, and this is awesome! We appreciate the sponsors who support us because this is the reason why the conference is free for attendees. When the conference was small, it was not so exciting. Now, it is more beneficial for companies to collaborate with us. We are going to keep this partnership and help our partners to achieve their goals.
What products for databases do you use in your work?
I use Profiler and Management Studio, as well as Visual Studio. Usually, I do not use third-party tools because I often work with a client in their environment, where it is not possible to set up additional tools. Thus, it is very important to find the issue quickly and to use the default tools to solve it. I use third-party products only to simplify my job which I make locally or to do some specific tasks. By the way, I am using your products – Data and Schema Compare, and it is not advertising, I think that they are pretty good and they are very useful when I compare databases.
Name top three must-have tools, which each developer/administrator require.
You know, I'm not a good person for this question :) I do not use a lot of third-party tools in my work. I think this question is likely to be addressed to DBA. For me, these three tools are SSMS, Profiler, and Visual Studio. This is enough for me, but obviously, it is not enough for DBA work, and they may require monitoring tool, backup tool, server management and others. There are a lot of good vendors on the market and a lot of good products to choose from. In addition, another benefit for our SQLSaturday attendee is that they can come to the conference in order to talk to the vendor and make a decision if they need the particular product.
Before leaving, what would you like to say to all Ukrainian SQL Server community?
See you next year on SQLSaturday Kyiv!
Latest posts by dbForge Team
(see all)

---