The dbForge team is excited to release the new version of Data Compare for PostgreSQL v3.4 with enhanced connectivity capabilities.
dbForge Data Compare for PostgreSQL is a powerful, fast, and easy-to-use tool for comparing and synchronizing PostgreSQL database data. The previous versions of Data Compare allowed connection to PostgreSQL and Amazon Redshift, and with this release, we are extending the list of supported connections.
What's New
Connection to IBM Cloud using SSL
IBM Cloud developed by the IBM company is a suite of cloud computing services that includes both platform as a service (PaaS) and infrastructure as a service (IaaS). IBM Cloud ranks number 5 among the top cloud providers.
dbForge Data Compare for PostgreSQL now allows connection to IBM Cloud for the user to have more flexibility in managing their hybrid workloads.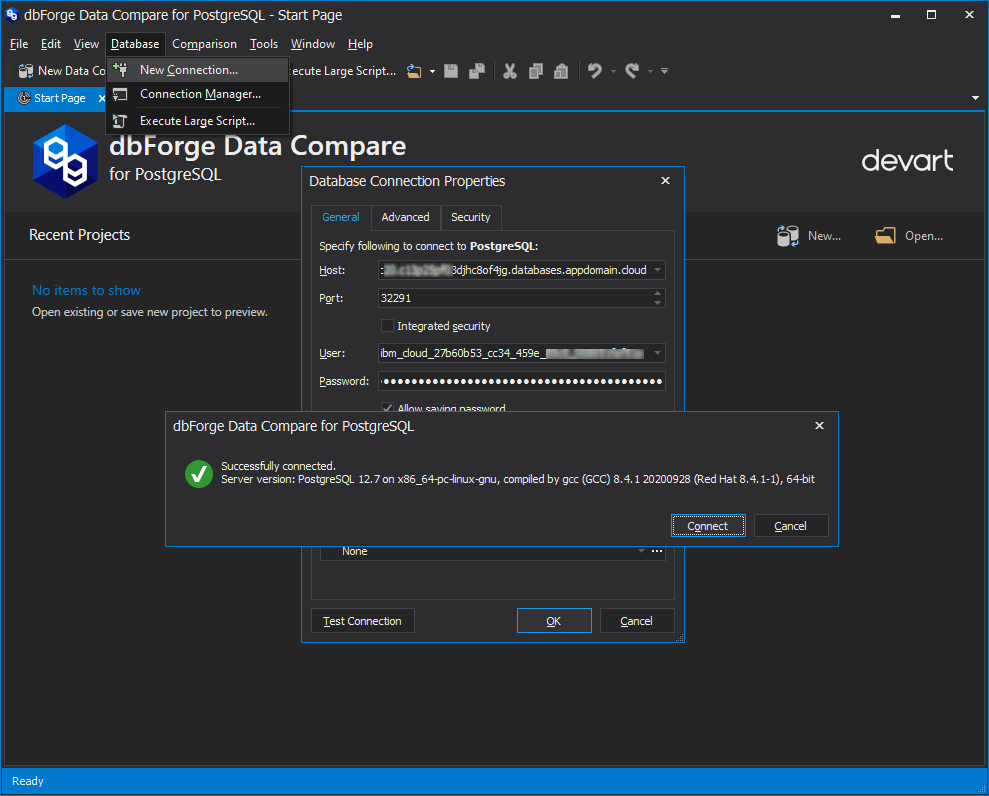 Connection to Amazon Aurora
Amazon Aurora is a modern relational database service, сompatible with MySQL and PostgreSQL. It has been developed for the cloud and is managed by Amazon Relational Database Service (RDS). The popularity of Amazon Aurora is growing rapidly, and today lots of companies are moving their infrastructure to it.
We are happy to announce that dbForge Data Compare for PostgreSQL now supports connection to Amazon Aurora opening new opportunities for users to do smart business in the cloud.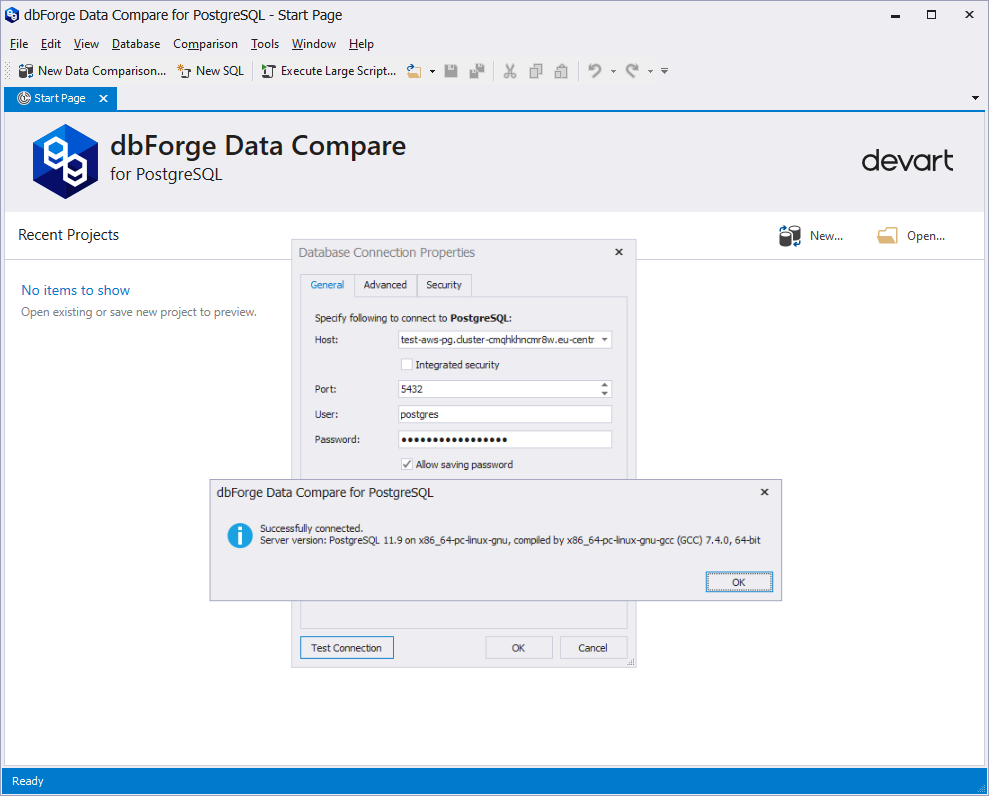 Download a free 30-day trial of Data Compare for PostgreSQL and unlock your business's potential with connectivity to best-in-class cloud databases.