Devart always pursues better ways to meet the needs of our customers. We have already developed such excellent tools as dbForge Studio for SQL Server and dbForge Studio for MySQL. Our IDEs are famous for their unified and intuitive user interface that resembles the Microsoft Visual Studio interface and maintains its similar standards. Therefore, many users do not have to learn again when switching between databases on different servers.
Now, we set a new goal – to create a new powerful IDE, dbForge Studio for PostgreSQL, for working with PostgreSQL databases that will make the development, management, and editing process enjoyable and easy.

In this version, we are glad to introduce the following keys features:
SQL document with prompts that boost your coding productivity
Object Explorer with expandable objects
Data Editor with the spreadsheet like data editing similar to Google Sheets and MS Excel
Code Completion
With word completion, parameter information, and list members, it is possible to save your time and enhance the code quality while writing SQL queries.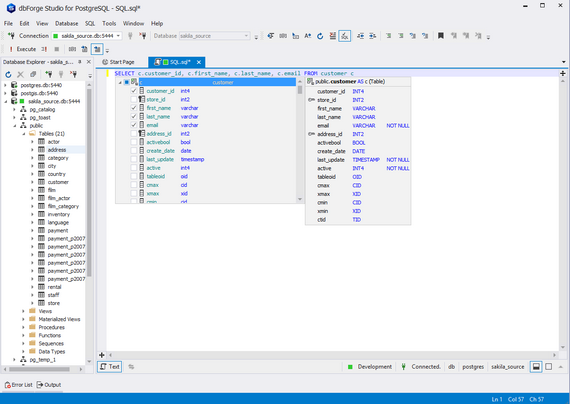 Object Explorer
Navigation through the database explorer allows users to find any object they are looking for quickly and with a couple of clicks in order to retrieve data or view information about objects.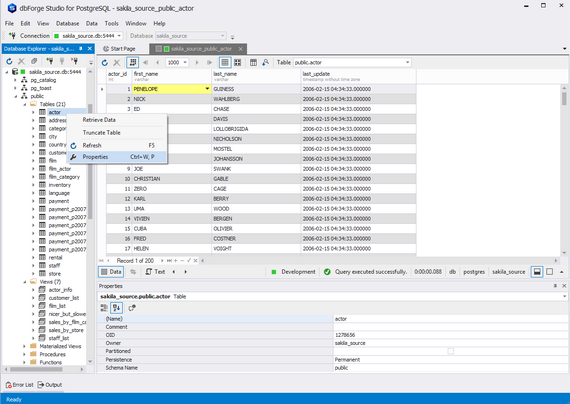 Data Editor
The functionality has a set of tools to simplify the process of editing PostgreSQL tables data and to satisfy your needs. You can edit data similar to Google Sheets and MS Excel or in the card view mode.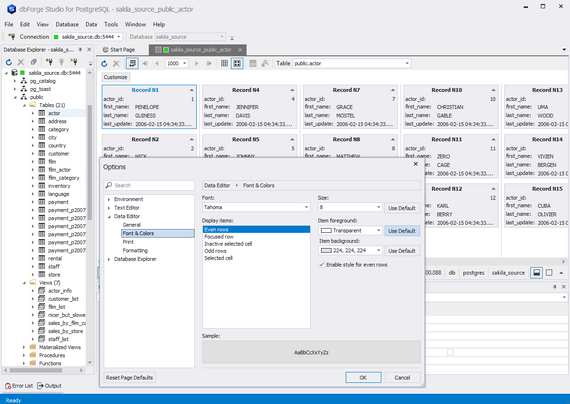 We are constantly working on improving our existing products and creating new tools. Currently, we continue developing the next version of dbForge Studio for PostgreSQL by adding other unique features. Stay tuned…