To catch up with the rest of the dbForge product line for PostgreSQL, Schema Compare has also received a couple of nice features in the newly released v1.3—namely, the option to select databases and copy settings in the comparison wizard plus a few useful enhancements for Text Editor. Without further ado, let's take a closer look.

The first feature concerns the comparison wizard—it's the option to specify the databases to be compared as well as copy source settings to the target database and vice versa.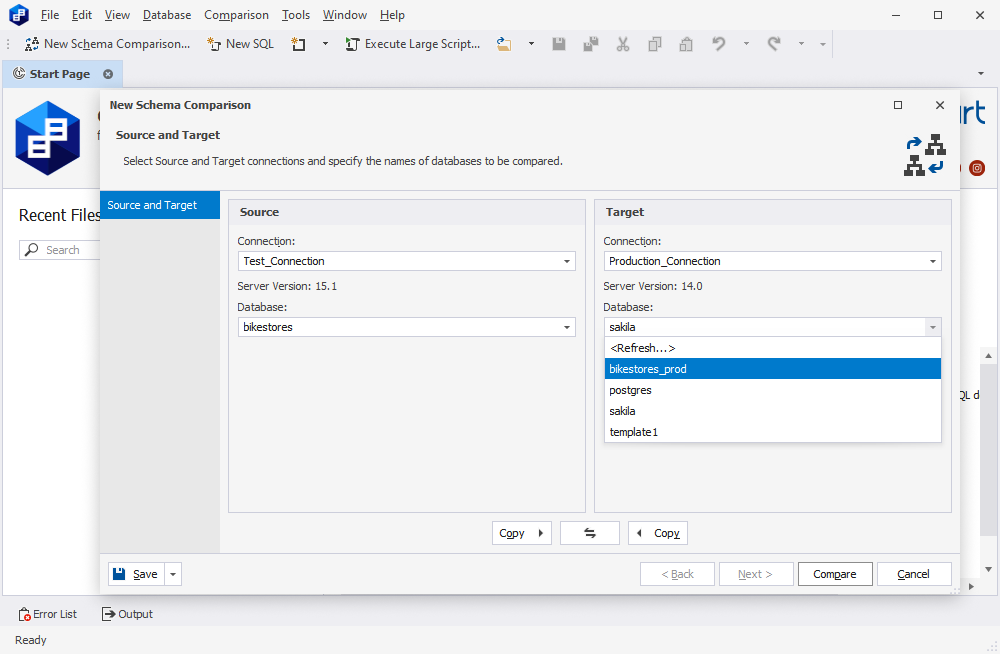 The rest of the features are all about making operations in Text Editor convenient. Now, upon pressing Ctrl+C on a line without highlighting any particular text, the entire line will be copied. After that, you will be able to go to a new line and paste the copied line there using Ctrl+V. And if you need to cut the entire line instead of copying it, press Ctrl+X.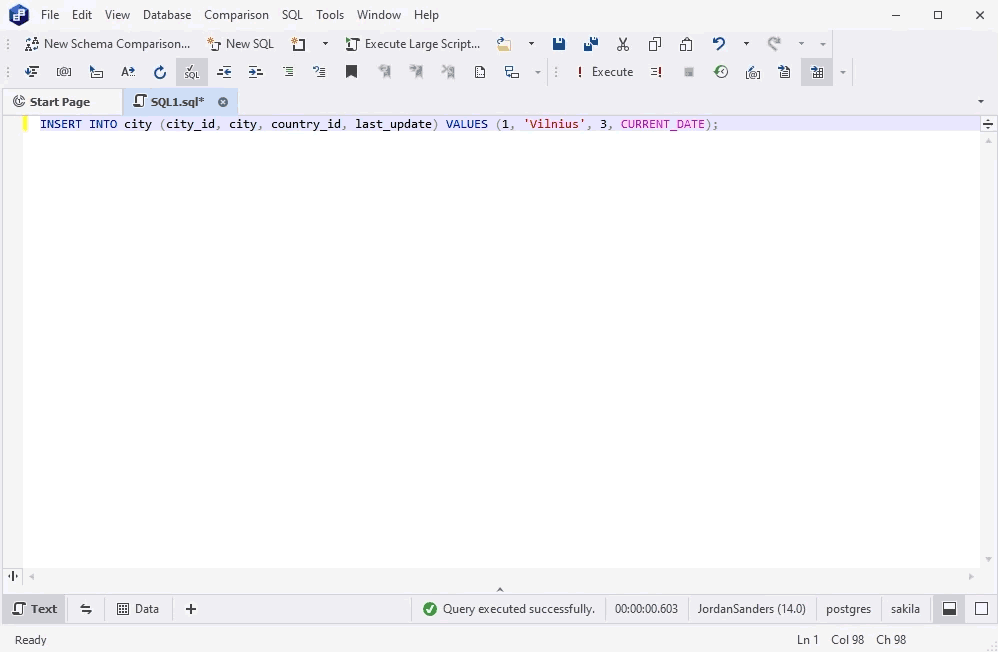 Another trick is in the triple click. Now you can use it to select the entire line in Text Editor.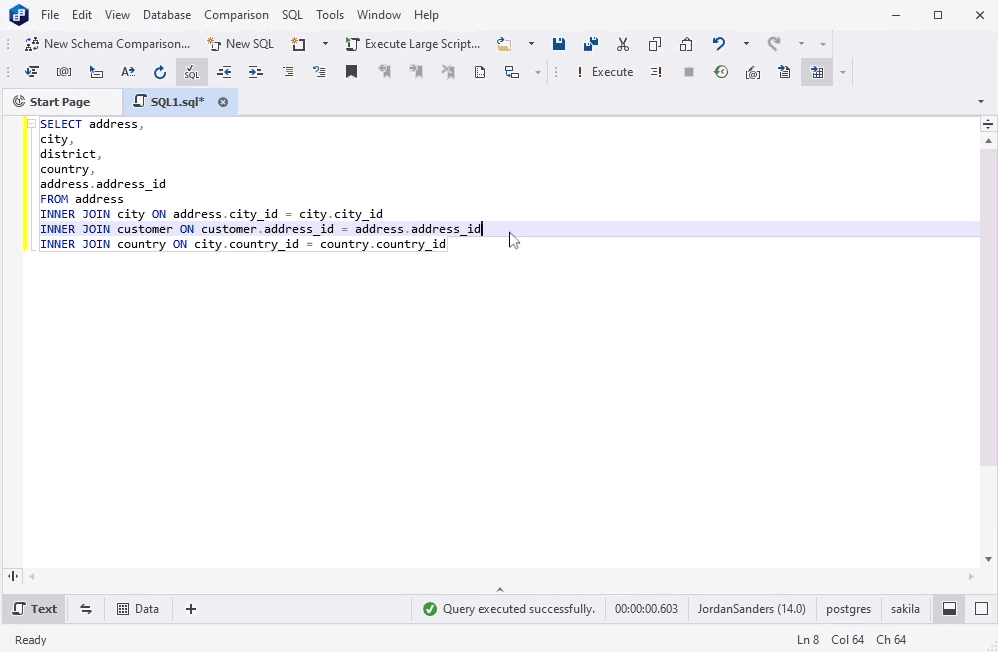 The last feature we've added in this release is the display of RAISE [ NOTICE | WARNING | INFO ] in Error List & Output messages.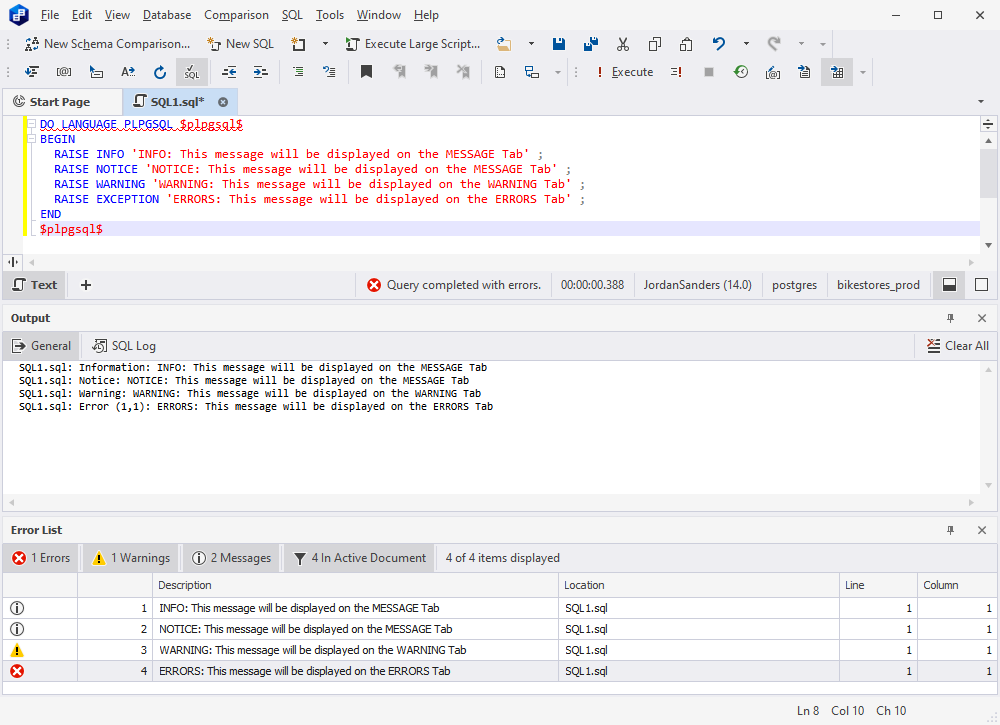 Download dbForge Schema Compare for PostgreSQL v1.3 for free today!
In comparison with the simultaneous releases of the Studio and Data Compare, this one's more of a minor enhancement, but we believe it's going to be a pleasant addition to a free product. Feel free to download Schema Compare for PostgreSQL and check it in action!