dbForge Studio is a product line designed to encompass every aspect of database development and administration, providing versatile functionality in a single IDE. It is available for all major database management systems: SQL Server, MySQL, Oracle, and PostgreSQL. One of the ways to evaluate its hard-earned reputation is to get acquainted with its accolades — and two of them are the subject of our today's story.

Front Runners 2021 by Software Advice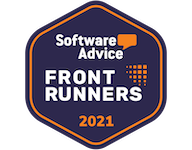 Let's start with Software Advice, a platform that continuously highlights the top-rated database management tools in North America based on real user reviews. Their list of Front Runners 2021 included dbForge Studio, which achieved a noteworthy balance of excellent usability and high customer satisfaction.
Top Database Tools of 2021 by Capterra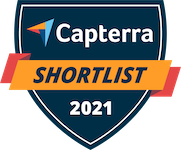 The second award is the inclusion of dbForge Studio in the 2021 Capterra Shortlist. After a thorough analysis of all solutions in Capterra's database software directory, they eliminated those that failed to meet their requirements for functionality and reviews. Finally, they made a shortlist of the most popular and highest-rated solutions — and dbForge Studio was included as one of the Emerging Favorites. This category includes products that were rated highly in terms of user satisfaction, but are not as well-known as the Top Performers.
We are grateful to Capterra, Software Advice, and all of our users for this trust and recognition. It is a great incentive to aspire to new heights and keep our products ever relevant.
About dbForge Studio
dbForge Studio is a comprehensive IDE for database development and administration. It offers a set of varied tools for database developers, DBAs, and data analysts. The most notable functionality includes database design, management of database objects, tools for effective work with SQL queries and smart code autocompletion, test data generation, development and debugging of stored procedures, data analysis, reporting, comparison of database schemas and data, and CLI-based automation of most operations.
Read our success stories to learn more about the experience of our customers with dbForge Studio — or simply get a free 30-day trial and see its value for yourself.