Devart was the Sponsor of Ukrainian Data Community Kyiv
December 16th, 2015
We were more than happy to take part in the New Year meeting of Ukrainian Data Community in Kyiv on 15 Dec 2015. It was the great event, where we had a great chance to talk to the community and present our products to the wide audience of professionals.
There were two outstanding speakers that shared their knowledge to the visitors:
Alexander Kalenik: Using Columnstore indexes in MS SQL Server (2012, 2014, 2016CTP3).
Alexander Kalenik is Microsoft CIS technology lead, Senior Premier Field Engineer for areas of SQL Server and Windows Cluster. He is working for Microsoft almost 9 years. He has a big experience in SQL Server from 1991. He is author of books about SQL Server and author of 2 blogs on TechNet for areas SQL Server and Windows Cluster. Alexander is PHD in area of Computer Science.
Vitalii Bondarenko: Dive into Hadoop (HDInsight): common Big Data analysis scenarios on Microsoft Azure
Vitalii is a DW/BI/ETL Architect and Technical Lead experienced in OLAP and OLTP systems design, performance tuning and administration. Total professional record includes about 15 years of experience in software applications and Database design and development which contains about 8 years of experience in MSSQL Server.
We would like to thank the organizer of the event — Denis Reznik. We are looking forward to the next meetings!
Devart supports User Groups and provides sponsorship for different events. We are looking forward to your sponsorship requests! E-mail us a brief summary of your event or User Group meetup.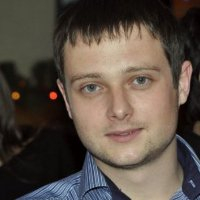 Latest posts by Andrey Langovoy
(see all)

---