Here comes a minor yet rather helpful update of dbForge Studio for SQL Server, your favorite IDE that helps you easily handle nearly any task related to database development and administration—and makes your daily work with SQL Server databases far easier. Similarly to the recent release of SQL Complete, we have enhanced the Studio with several new functions, which are hardly game-changing, yet are certainly worth having. Let's take a look at each of them.

So, in this release, you get a few new functions in the Completion List, Quick Info, and Parameter Information.
The first function is GREATEST:

The second one is LEAST:

Then you get the CURRENT_TIMEZONE function: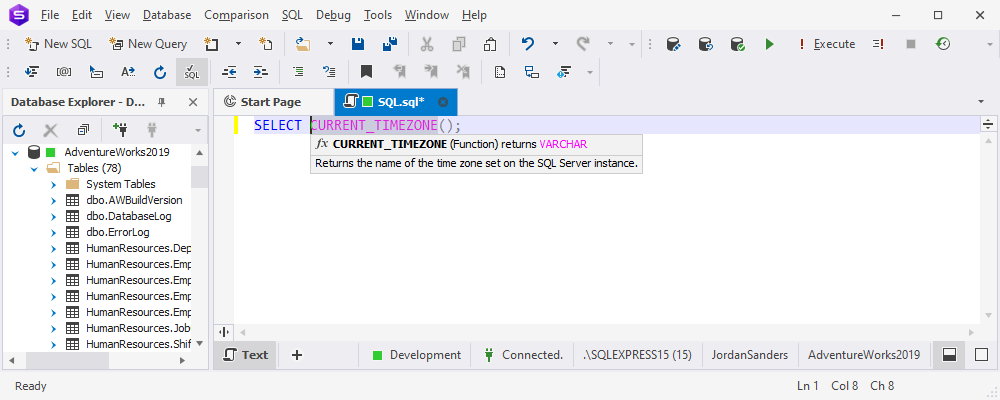 Yet another new function is CURRENT_TIMEZONE_ID: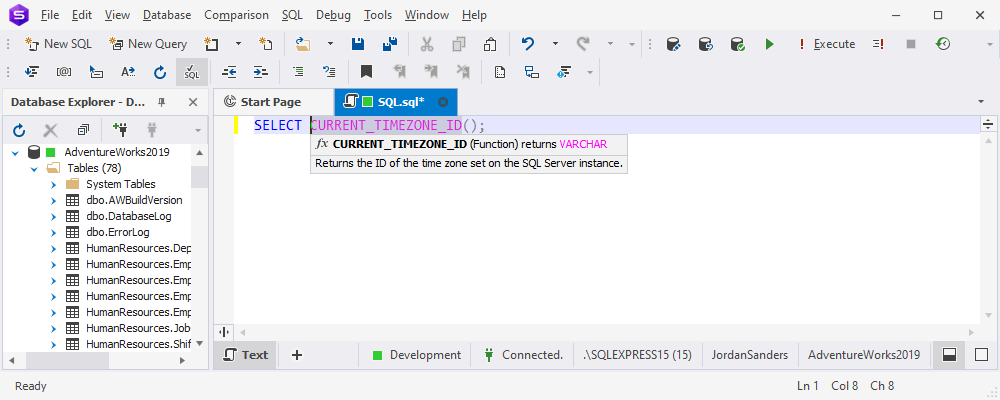 Finally, we have added support for the FORMATFILE_DATA_SOURCE parameter for bulk_options in the OPENROWSET function: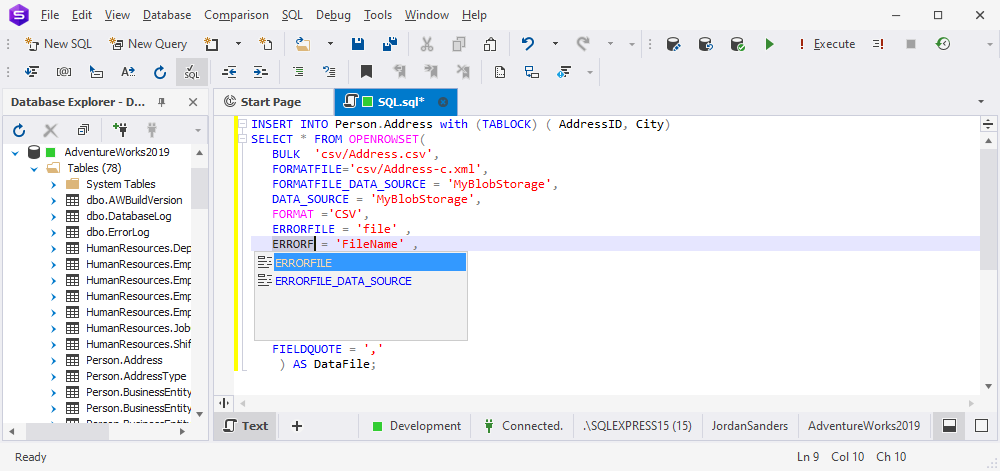 That's it! You are free to update your dbForge Studio at any given moment to have all of these enhancements firmly in place. Simply go to the Help menu > Check for Updates and launch your update.
And if you are not acquainted with dbForge Studio for SQL Server yet, we suggest you download it for a free 30-day trial, which will help you evaluate its capabilities and see how much more productive your daily work with SQL databases is going to be.