Meet the latest update of dbForge Studio for Oracle! It packs quite a punch that we believe you will find interesting: updated connectivity, a few new options in the Schema Compare functionality, several useful additions to Documenter, and a couple more improvements that will make dbForge Studio an even better tool for your daily tasks.
Without further ado, let's have a detailed overview of these updates.

Connectivity
Let's get started with connectivity. dbForge Studio now supports Oracle 21c.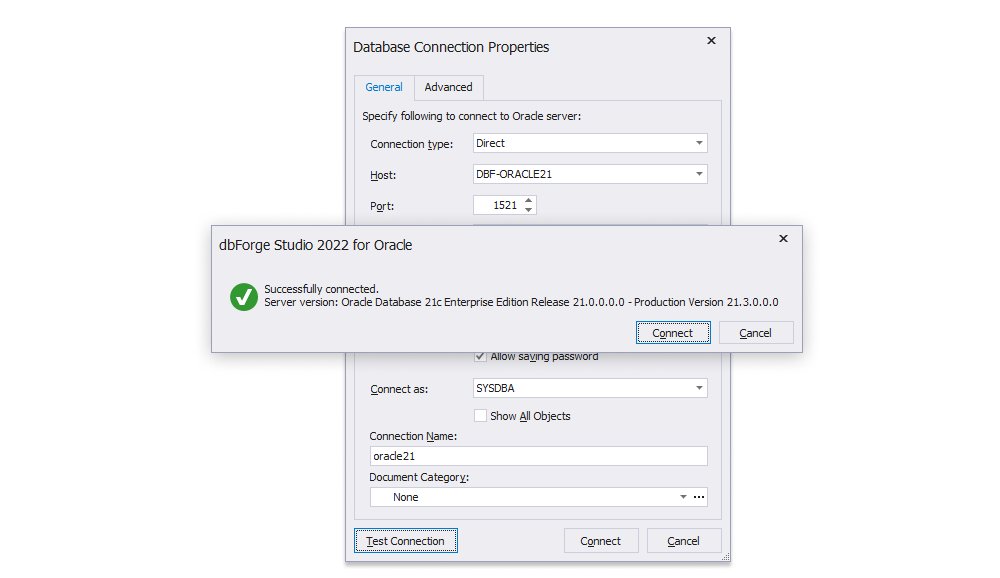 Code Completion
What we have here is a minor yet helpful addition—support for the SQL*Plus DESCRIBE command.
Data Compare
With this release, you get an updated Data Comparison Report Wizard, with actual differences included in reports. Now it is easy to check what's been added, modified, and deleted during every comparison.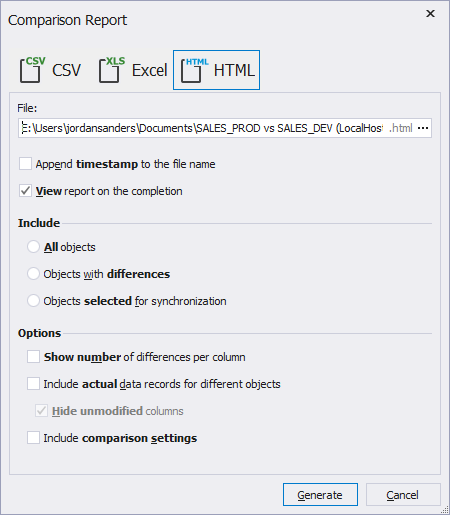 Schema Compare
When it comes to Schema Compare, we have a lot to tell you about. First, we improved the behavior of the Ignore START WITH schema comparison option.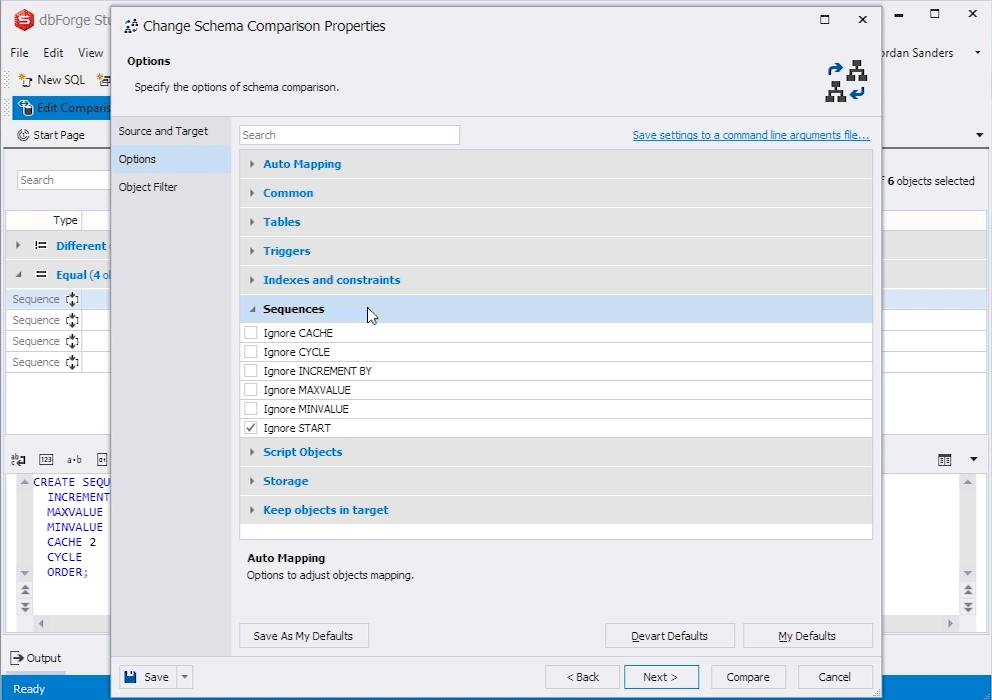 Second, we added 4 new Ignore options to make your comparison operations even more flexible. See below how each of them works.
Ignore MAXVALUE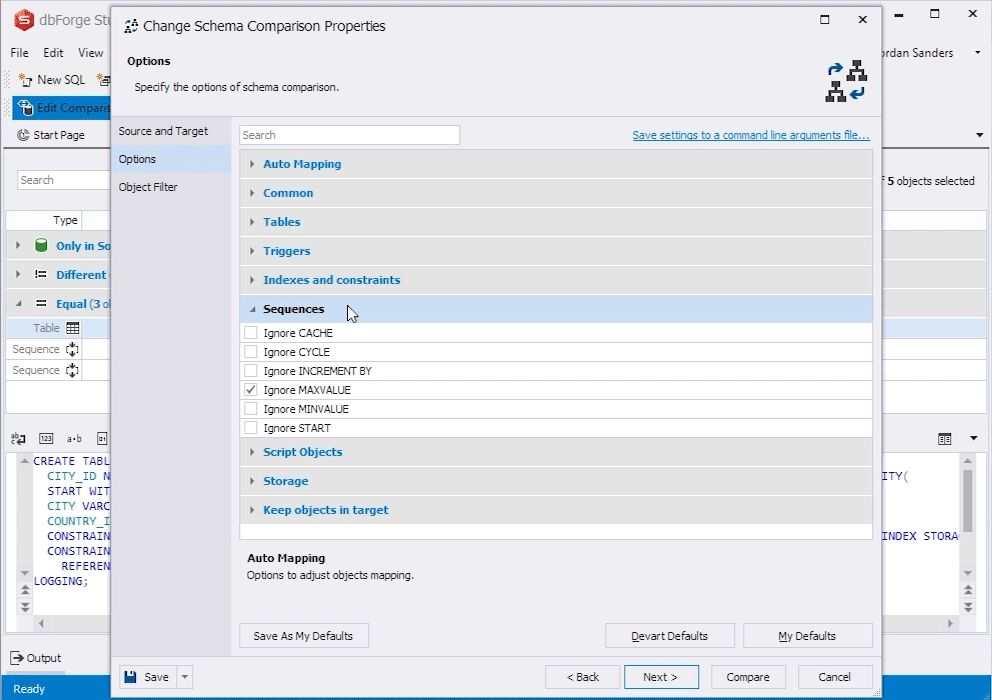 Ignore INCREMENT BY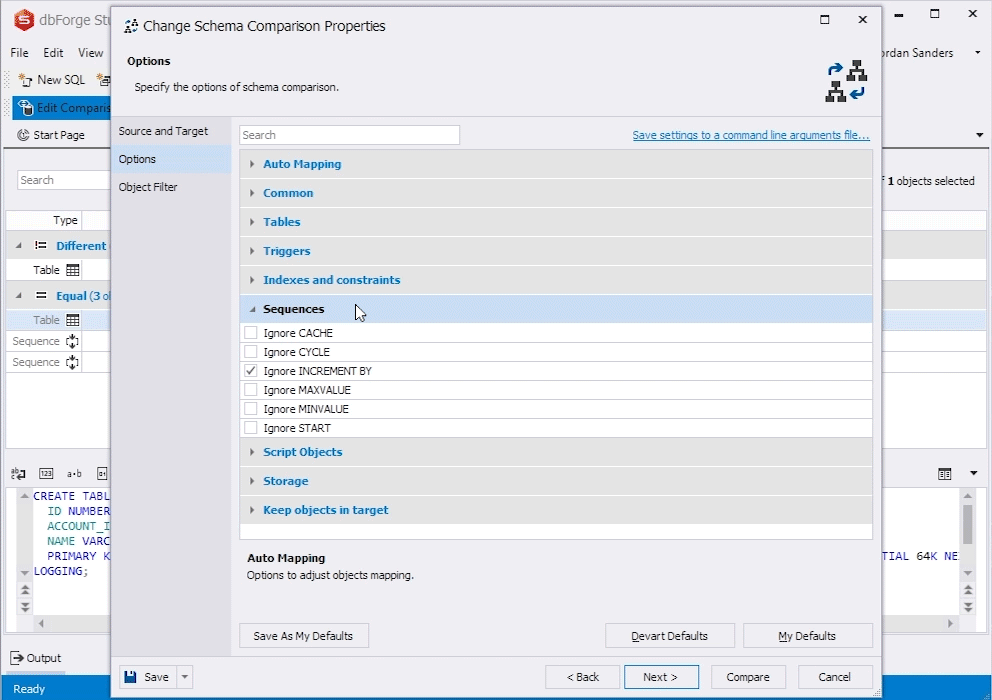 Ignore CACHE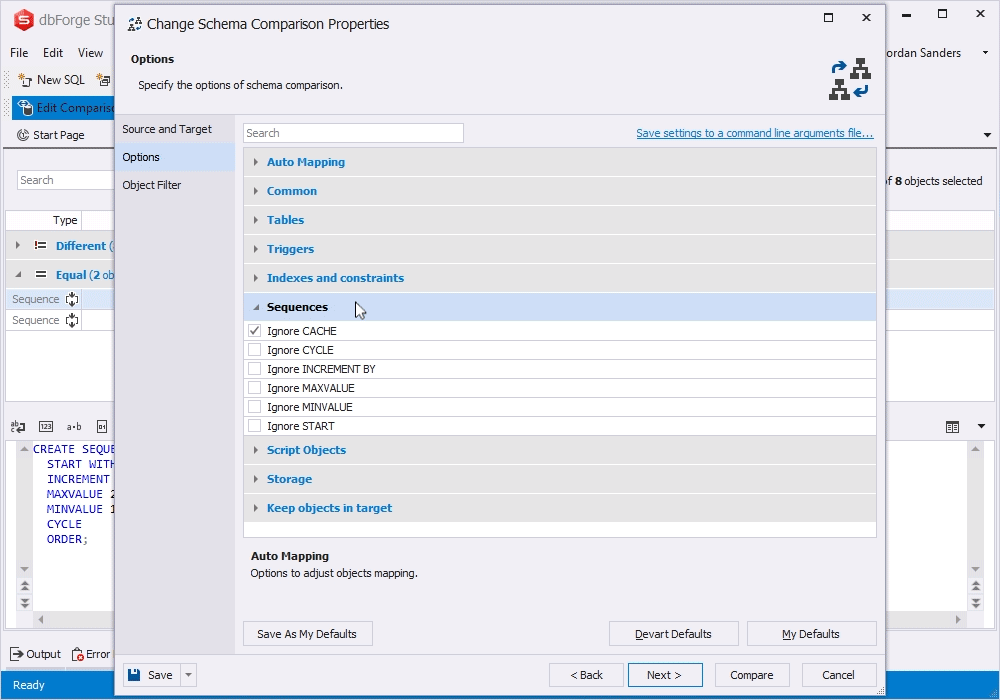 Ignore CYCLE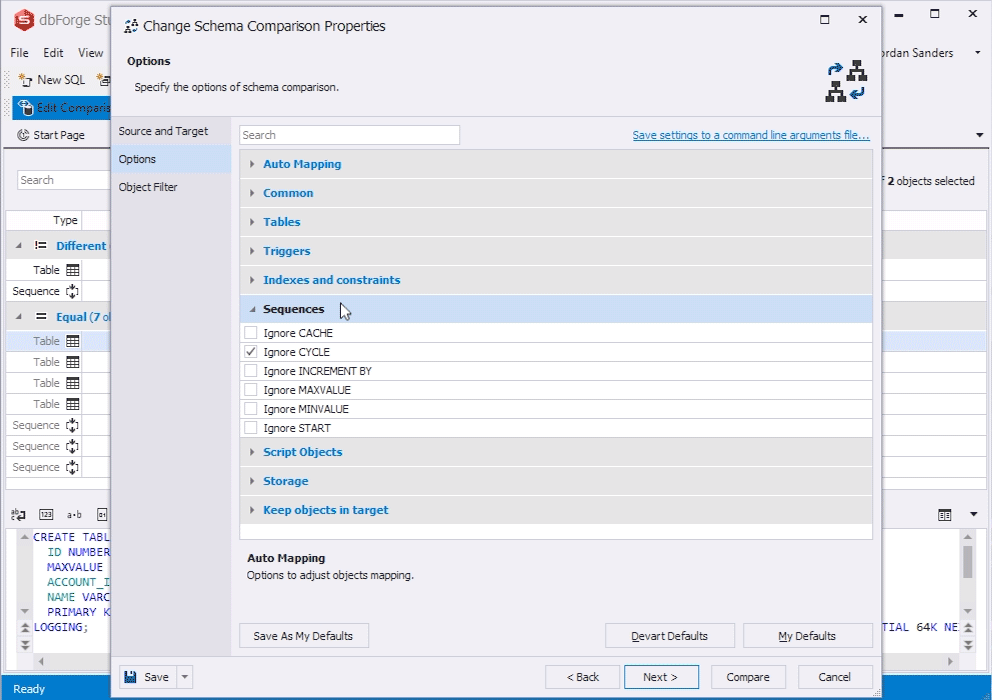 We also drastically improved schema comparison reports and made them far more informative with actual differences included (similarly to the abovementioned data comparison reports).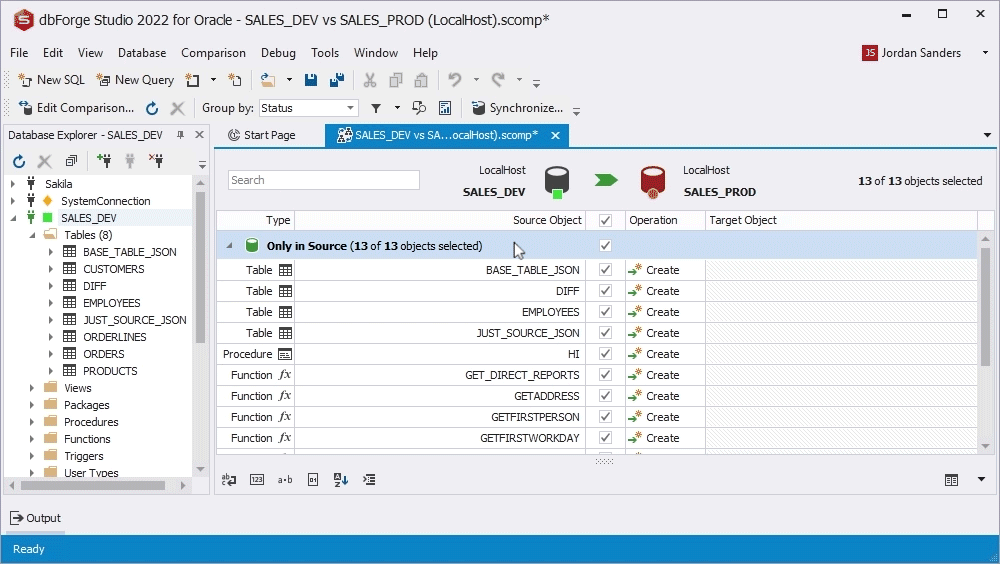 Finally, we tightened the integration with version control systems.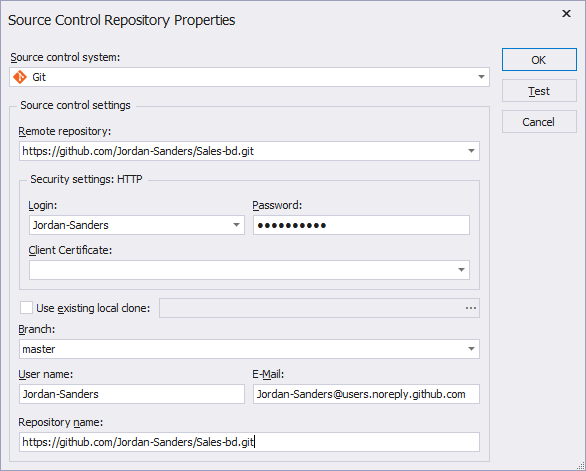 Documenter
This release of dbForge Studio adds support for the JSON search index in Documenter.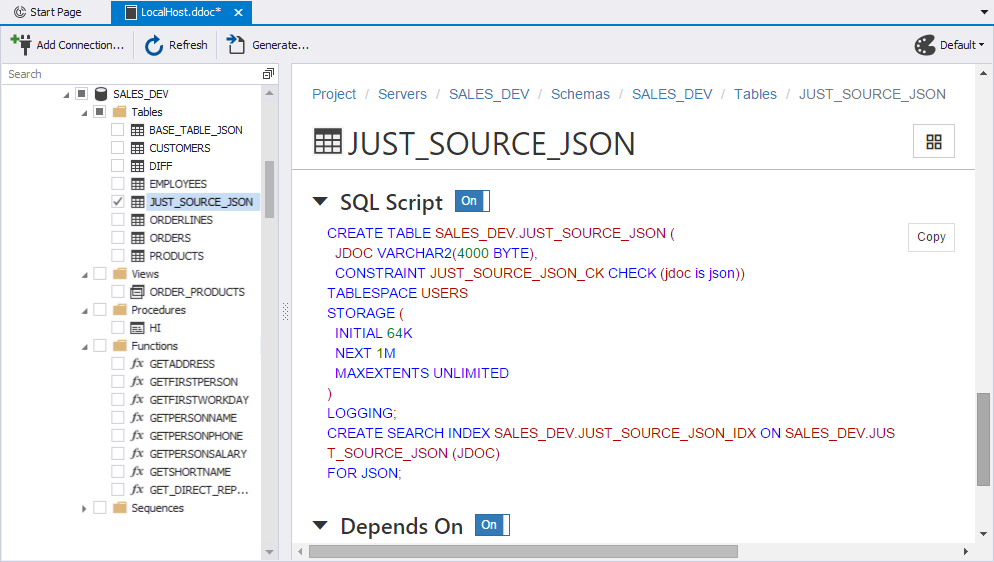 We also implemented support for attribute clustering.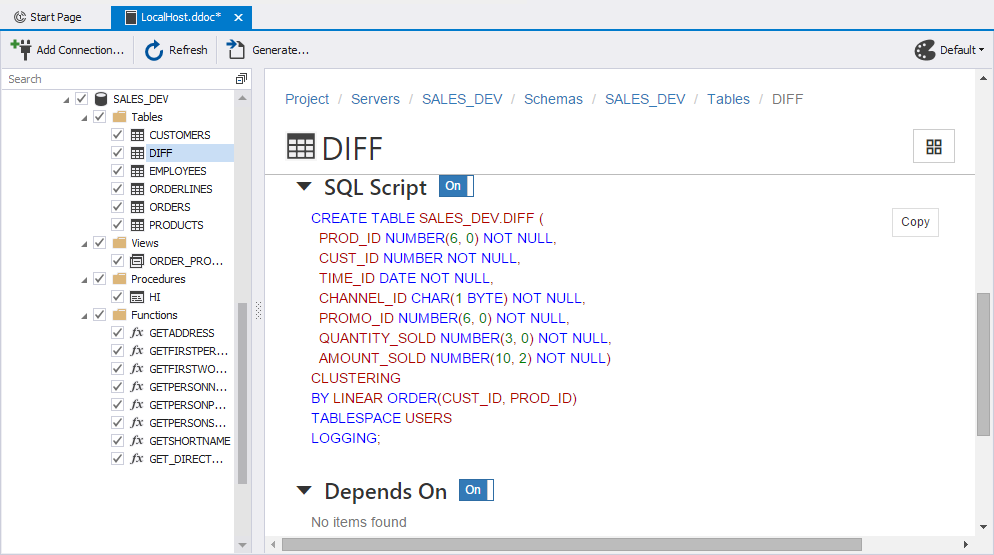 Other improvements
Now let's take a look at a few miscellaneous tweaks that will most certainly come in handy. Let's get started with the improved behavior of Retrieve Data.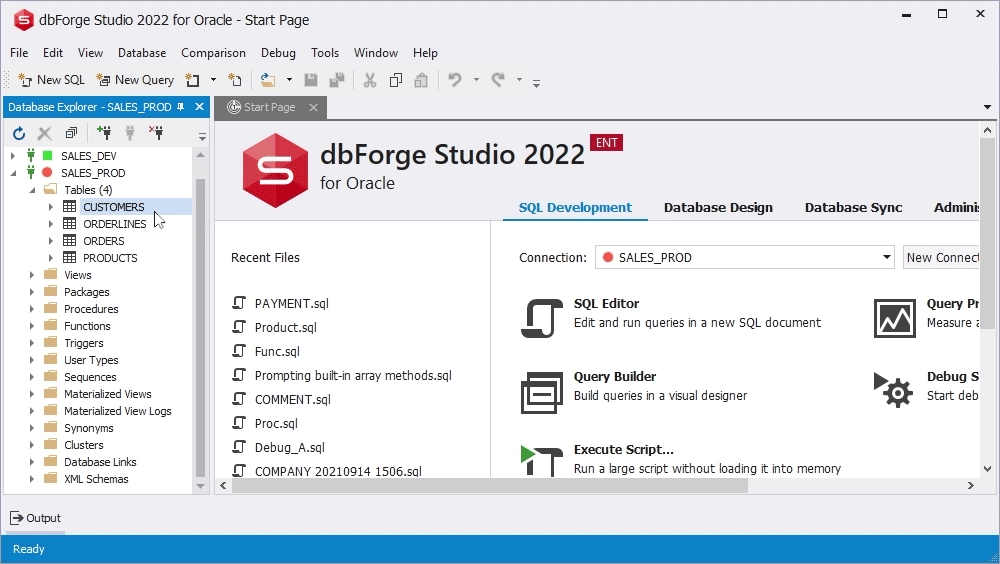 dbForge Studio now supports nested tables in the Generate Script As functionality.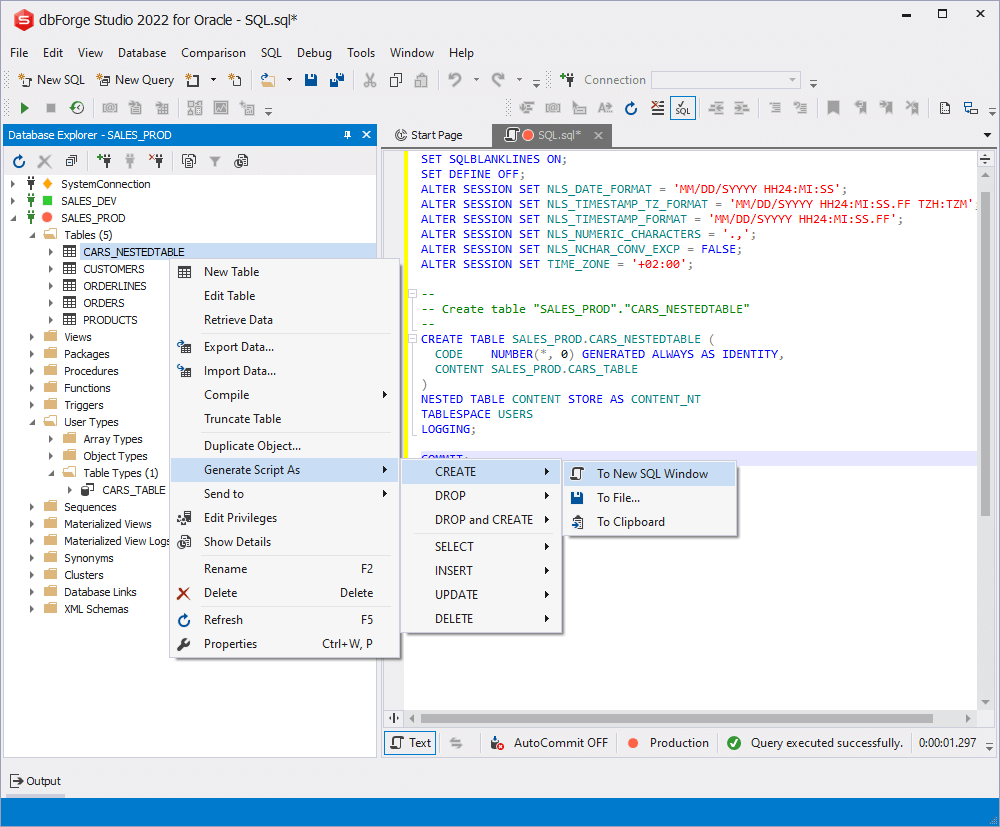 Finally, we expanded the Generate Script As settings with several new options for DDL scripts:
Include COMMIT
Include SET SQLBLANKLINES ON
Include SET DEFINE OFF
Include NLS parameters for the current session
This is how CREATE works before and after enabling these options: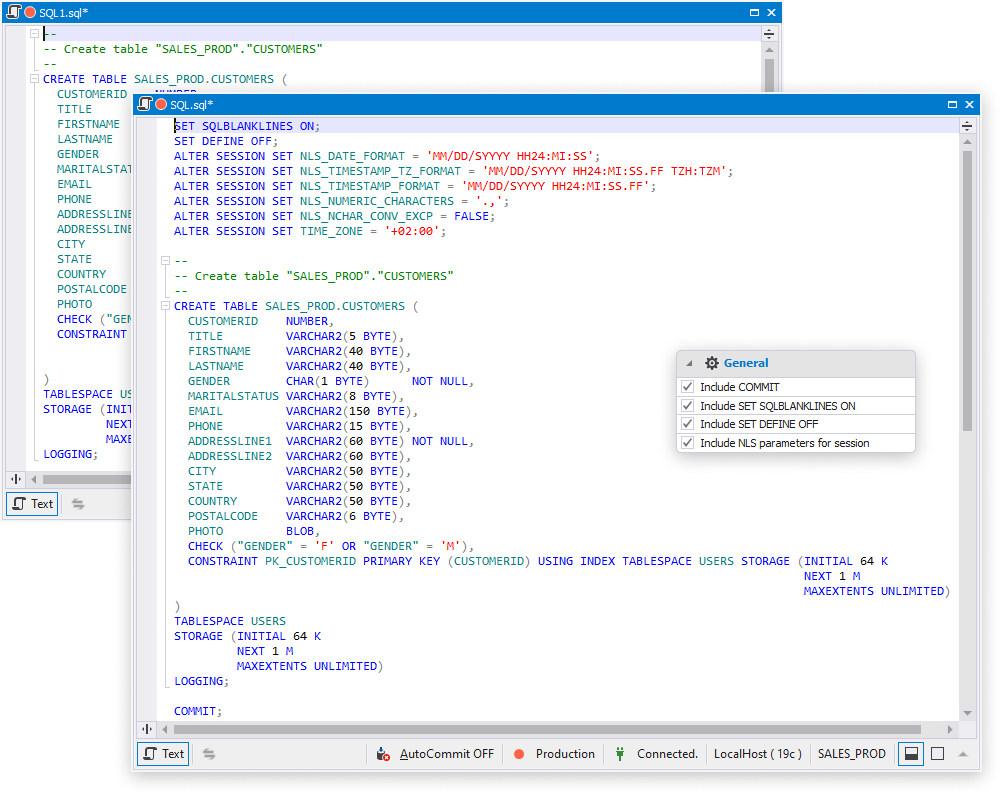 This is how DROP works before and after enabling these options: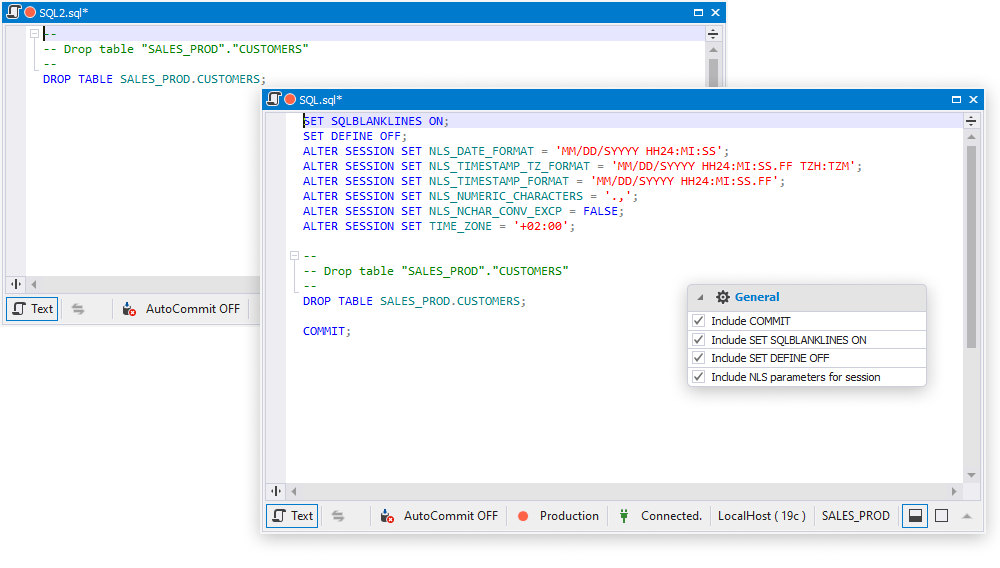 This is how DROP and CREATE works before and after enabling these options:
That's it! You are free to update your dbForge Studio for Oracle at any given moment to get all of these improvements. Simply go to the Help menu > Check for Updates.
And if you are not acquainted with dbForge Studio for Oracle yet, we invite you to give it a go and download a free 30-day trial, which will definitely help you evaluate its capabilities and see how much more productive your daily work is going to be.