OAuth 2.0 Support in ODBC Driver for QuickBooks
February 4th, 2020
Devart released last week a new version of ODBC Driver for QuickBooks with support for OAuth 2.0 authentication protocol.
OAuth 2 is the industry-standard protocol for authorization. In the context of our ODBC driver, it enables the driver to obtain limited access to your QuickBooks data without requesting your credentials. The protocol delegates user authentication to QuickBooks that hosts your login credentials and authorizes our driver to access your data.

The driver only needs to know your company ID and refresh token, which is received after you log in to your QuickBooks account and authorize ODBC driver to access your account. See our documentation for details.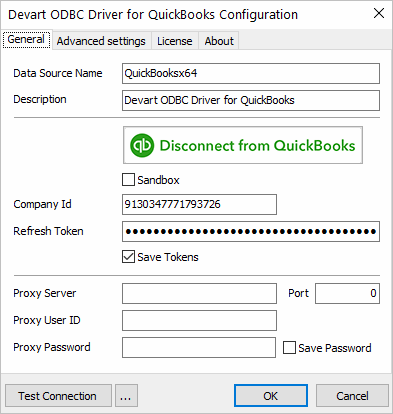 Follow the download link to get the new version of the driver and test OAuth 2 authorization for your QuickBooks account.

---