We are glad to announce the updated version of dbForge Query Builder for MySQL. The tool offers users a great solution to build, generate, and handle MySQL queries from simple to complex in a visual and easy-to-use interface.
In this version, the team focused on the Data Reporting and Analysis feature that allows for fast and efficient data processing, evaluation, reporting, and visualization.
What's new in Query Builder for MySQL v5.0:
Data Reports
Master-Detail Browser
Pivot Tables
Data Reports
dbForge Query Builder for MySQL now supports building data reports and allows customizing them with a rich set of controls in the visual Data Report wizard.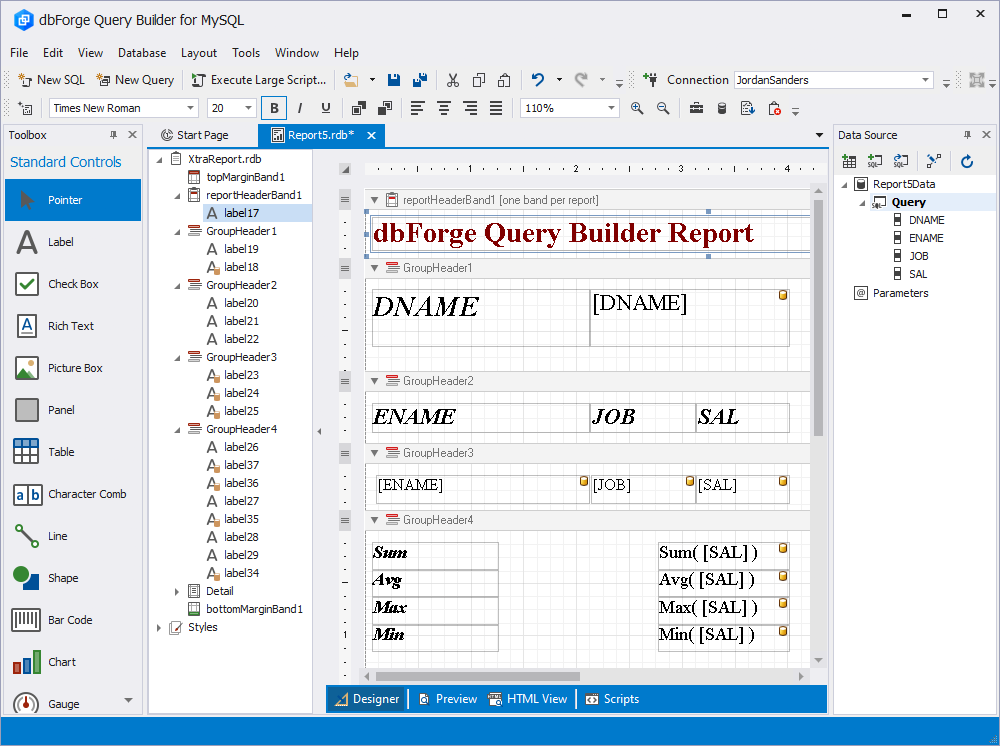 Master-Detail Browser
The feature allows viewing and analyzing data of two related database objects in a master-detail structured document. Users can edit data, build relationships, filter data based on specific criteria, sort data, etc. in the Design and Data views.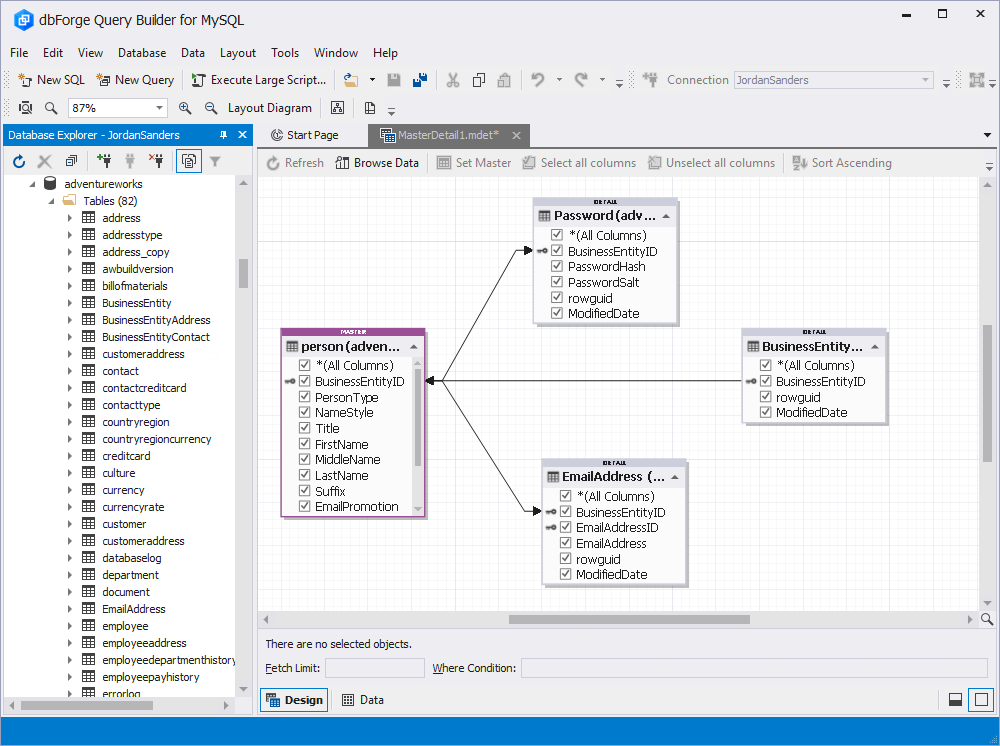 Pivot Tables
With the Pivot Table feature, users can manipulate data visually in the generated pivot tables, including sorting, grouping, or filtering fields, building charts, and calculating totals.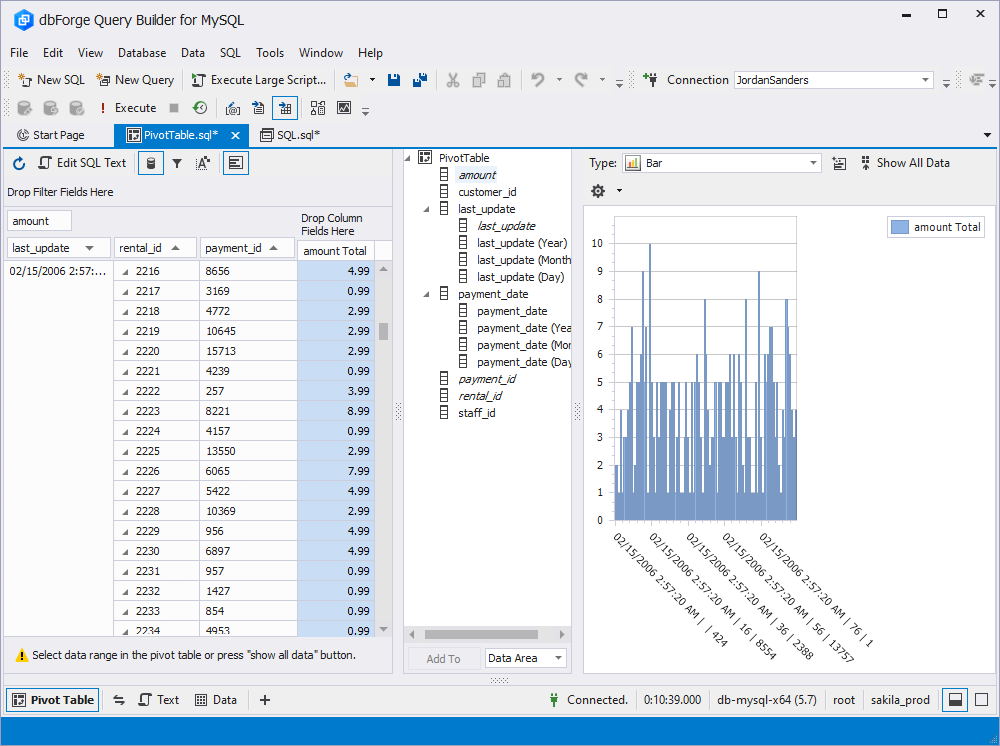 Availability
Download the latest version of the dbForge Query Builder for MySQL tool and evaluate the new functionality during a free 30-day trial period. You can share your ideas that may help us improve our products to match the users' needs.