Extended Connectivity in dbForge Tools for MySQL
June 27th, 2018
We are excited to inform our users that we have released new versions of dbForge Schema Compare for MySQL, dbForge Data Compare for MySQL, dbForge Query Builder for MySQL, dbForge Data Generator for MySQL, and dbForge Documenter for MySQL. We have introduced brand new connectivity features, including support for the latest MySQL Server, v8.0, and MariaDB, v10.3. Thus, you can compare schema and data diffs, write queries, generate test data, and document databases on the most up-to-date database engines. But it's not all we have prepared for you! Check out the complete list of new features and improvements below!
Support for MySQL Server 8.0
dbForge Tools for MySQL provide full support for all features of MySQL Server, v.8.0. Thus, you can generate data, compare schema and data diffs, build queries on the latest server version straight in your favorite MySQL tools!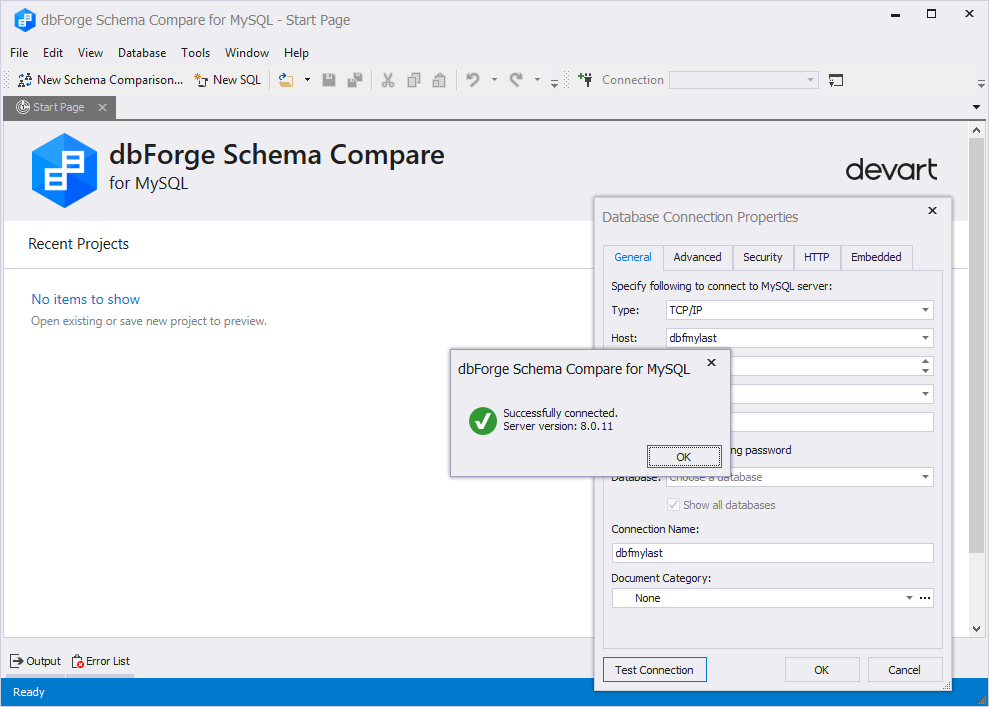 Connectivity Support for MariaDB v10.3
We have not forgotten about the users who work with the MariaDB databases. All dbForge tools for MySQL allow connecting and working with the latest MariaDB v10.3.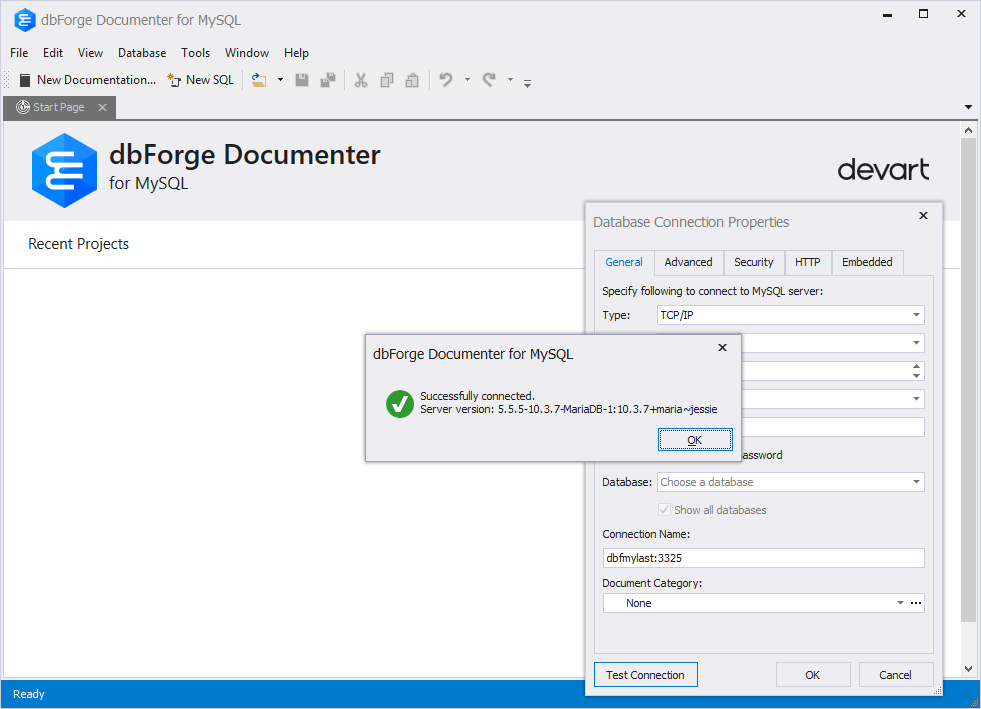 Connectivity Support for Tencent Cloud
dbForge tools for MySQL also let you connect to Tencent Cloud, a relational database cloud service that allows deploying and using MySQL databases in the cloud with ease.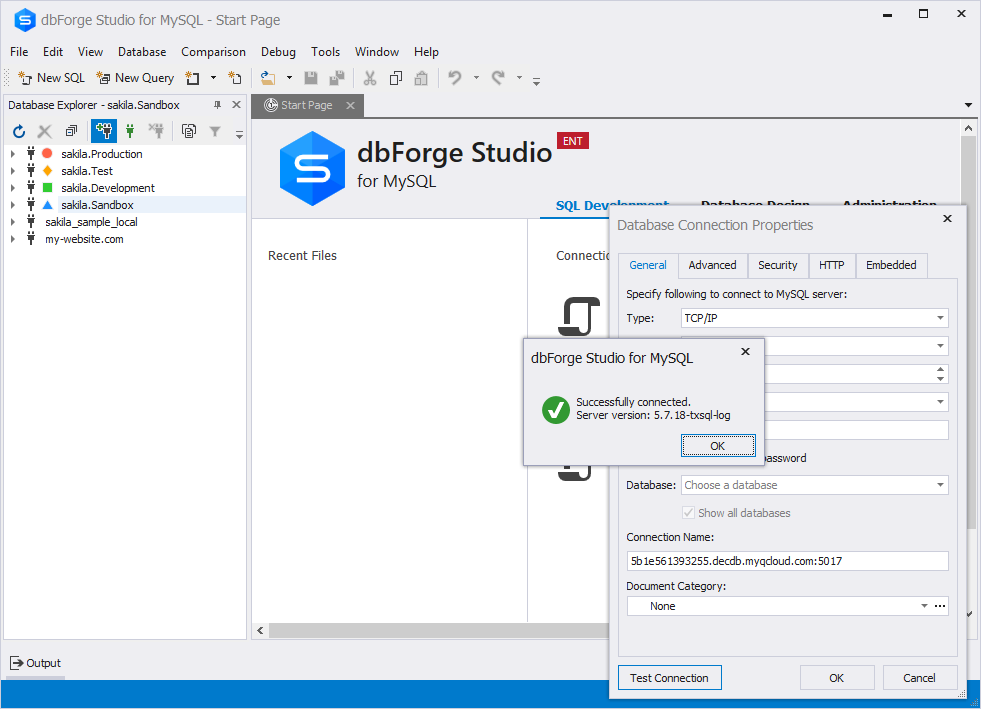 Tell Us What You Think
We invite you to try the new versions of dbForge tools for MySQL and share your thoughts about the tools with us. This will help us to make dbForge tools for MySQL better for you.
Latest posts by dbForge Team
(see all)

---